INSPIRE PEAK PERFORMANCE
Whether you are a small business owner, independent entrepreneur, or corporate CEO your success is unique to your talents, drive, capacity, and realm of possibility. 70% of our lives are spent working, so let's work together to shine the spotlight on your career and wealth decisions. You should always be working on your business not just in your business.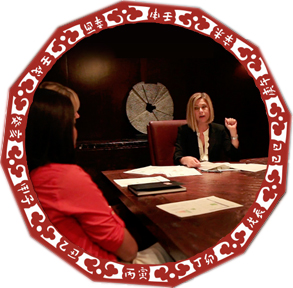 HOW CAN I HELP DIRECT YOUR BUSINESS SUCCESS?
Let's work together on a practical business plan. First of all, what do you want? What actions are you willing to take to get it? What do you want the universe to deliver? Let me introduce you to your super powers aka Guardians of Destiny. If you want opportunities to show up you have to learn to command them. Business coaching can include:
Sales & pitching
Finances
Building your market
Creating die-hard fans
Defining an identity
Being innovative
HOW DOES A BUSINESS SESSION WORK?
Customized services include: office Feng Shui and BaZi for Business. There is off-site preparation and on-site walk-through that can include staff or just the CEO. Before consult I need:
Address & floorplan (professional preferred)
Birth date and time of owner, bookkeeper and top staff
Professional and financial goals
MOST POPULAR BUSINESS SERVICES:
CEO/Manager Coaching
Team-Building Workshop
Staff Hiring
Office Feng Shui
Qi Men Daily Calendar
Yearly Wealth Forecasts
WHAT ANITA'S FANS ARE SAYING:
"Anita's BaZi Business reading for our creative team was insightful and freakishly right on. We now have a valuable guide for moving forward making practical decisions."
- Shepard & Amanda Fairey – International Artist & Owners of Studio Number One
INTERESTED IN RECEIVING MORE INFORMATION ON BUSINESS CONSULTATIONS?
I invite you to schedule a 15-minute complimentary phone call to discuss your questions, goals and pricing options. Schedule Here