BaZi Astrology
Chart your past, present, and future using your birth date as a guide. BaZi Chinese Astrology clarifies personality traits, talents, and creates action plans for success. Reggae legend, Rita Marley believes in it for her family including son, Ziggy. Actor and motivational speaker Hill Harper uses BaZi to gain insight on his staff. As one of the few people in the West doing this type of work, I want you to know it is cutting-edge and not just an astrology reading.
In transition? Feeling confused? Frustrated with love? Bored with your job? Need a career change? Finances got you down?
Then it's time for a personal BaZi reading to clarify where you are at and where you want to go. If you already had an initial reading let's update to refocus.
Who should have a BaZi reading? Individuals, families and busy CEOs and managers (see business section.) Let's have a cup of tea and consult your BaZi. 
SECRETS TO YOUR SUCCESS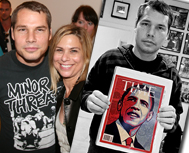 "Anita's BaZi Business reading for our creative team was insightful and freakishly right on. We now have a valuable guide for moving forward making practical decisions."
- Amanda & Shepard Fairey,
  Studio Number One