Paying It Forward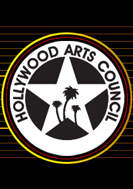 HOLLYWOOD ARTS COUNCIL
The Hollywood Arts Council is a non-profit founded in 1978. Dedicated to contributing to the quality of life in Hollywood by promoting, nurturing, and supporting the arts, it is an important grass roots organization. As a member of the Board of Trustees, my personal mission is to keep the arts alive and vibrant in our community. Please join us for only $25 for a one-year membership and get involved. The arts are important.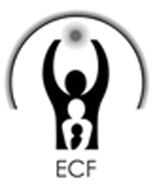 EXCEPTIONAL CHILDREN'S FOUNDATION (ECF)
For the past 18 years I have volunteered to teach mosaics at the ECF center, a non-profit that mentors and promotes artists with intellectual disabilities. This is an amazing group of unique and talented artists. It has been my privilege to teach, donate art supplies, and take them on fields trips. ECF has been around for 30 years and I strongly encourage you to attend their art exhibitions at their beautiful downtown gallery and studio at 828 S. Main St.

LIGHTHOUSE YOUTH SERVICES
The mission of Lighthouse Youth Services in my hometown of Cincinnati is to advance the dignity and well being of children, youth and families in need. They promote good citizenship, responsible behavior and self reliance. My mentor and high school art teacher Dorothy Dobbins was honored many years ago at LYS and I am continuing in her memory by donating to their yearly fund raisers. Lighthouse Youth Services does an amazing job in the community.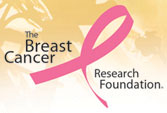 BREAST CANCER RESEARCH FOUNDATION
Evelyn Lauder founded the Breast Cancer Research Foundation which supports research, which is close to my mother's heart. Their mission is to achieve prevention and a cure for breast cancer in our lifetime. Currently, 91 cents of every dollar spent by BCRF is directed towards breast cancer research and awareness programs. As a 28-year breast cancer survivor my mother, Elaine Rosenberg, donates all proceeds from our book, Thursdays with Mom & Michael generously to the foundation. May your family live cancer-free.