Know Your BaZi - Know Yourself
BaZi Whispering is about Cosmically Coaching based on a person's birth date. Everything in your life is written in your BaZi chart and it's empowering to truly understand who you are, strengths, weaknesses, actions you take, what pushes your buttons, and being realistic about what is achievable in your life. BaZi tells about your marriages, relationships, children, health and career. The natal chart is set. The luck pillars are dynamic and always changing. That is why BaZi advice is exciting and accurate. The good life starts with a smart game plan.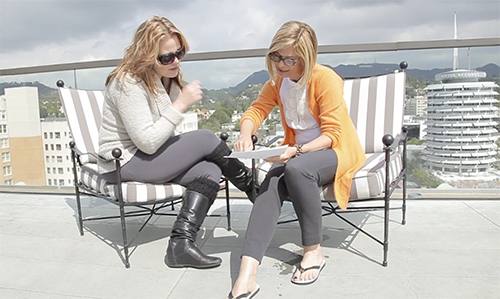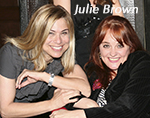 The best present I've given clients (including Jen Aniston, Justin Theroux, Gwyneth Paltrow, Orlando Bloom, Miranda Kerr and Selena Gomez) is Anita's BaZi Wealth Forecast. They flipped out at the accuracy and inspiration that they received and said it was the best gift I've ever given them and "I take my gift giving very seriously!"
- Aleen Keshishian - Owner Lighthouse Management
Anita conducted a CEO Team-Building BaZi Workshop for our Zuri Hotel Group in Bengaluru, which showed us different ways for our team to interact with each other. It bonded our group and brought us something exciting and new.
- Bobby Kamani, owner of Zuri Hotel Global
How does a BaZi reading work?
It begins with a phone conversation where you tell me what's going on. I need your birth date and time plus top 3 questions or concerns to focus on in your reading. You will receive a written report along with a ninety minute phone or in-person consultation.
More BaZi Services:
BaZi Reboot - because life is always changing we constantly go back to our charts to see what's going on.
Yearly Wealth Forecasts - monthly breakdown of wealth potential and guidance to maximize the year (for entrepreneurs).
Family Dynamics - for harmony and clarity on children, spouse, and you.
Team Building - know your business team; loyalty, honesty, who is the office gossip, complainer, hard worker, and who will never miss a day.
Business Hiring - save time and money by hiring the right person for the job.
BaZi readings are my favorite service because I believe the most important person you need to know about is YOU. I invite you to contact me for a 15 minute COMPLIMENTARY phone chat to hear what's going on with you so I can suggest the most effective BaZi reading and give you price options.