Know Your BaZi - Know Yourself
Your Destiny is written in your BaZi Chinese Astrology chart; sublime happiness, vibrant health, meaningful relationships, career possibilities and wealth potential. Working with your BaZi helps you discover your true purpose and talents. Together we create a realistic game plan to your personal and professional growth and success. The newest tool I work with is Qi Men Dun Jia; the art of transforming your Destiny. It incorporates Guardians of Destiny that activate your subconscious mind. Until recently it was known only by old Chinese men in caves. If you are lost, stuck, ready for change and reinvention or just wanting to raise your vibration to a higher consciousness then a Cosmic Coaching session is for you.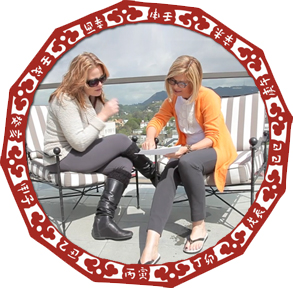 HOW CAN I HELP DIRECT YOUR DESTINY?
I am one of the few western experts who understand BaZi Astrology and Qi Men Dun Jia. As a movie director in my former life, this is where I get to put on my Directorial cap and Cosmically Coach you to be your best self. A good director will never let you look bad, and I will never let you be less than your most empowered self. BaZi and Qi Men are truly powerful.
HOW DOES A COSMIC COACHING SESSION WORK?
A written report is prepared in advance followed by a 90-minute private reading either in person or by phone. Before consult I need:
Birth date and time
Top 3 questions or goals
MOST POPULAR COSMIC COACHING SERVICES:
Initial BaZi Reading
BaZi Reboot (current clients only)
Yearly Wealth Forecast
Relationship Dynamics
Qi Men Dun Jia Forecasting
Qi Men Calendar of Auspicious Dates
WHAT ANITA'S FANS ARE SAYING:
The best present I've given clients (including Jen Aniston, Justin Theroux, Gwyneth Paltrow, Orlando Bloom, Miranda Kerr and Selena Gomez) is Anita's BaZi Wealth Forecast. They flipped out at the accuracy and inspiration that they received and said it was the best gift I've ever given them and "I take my gift giving very seriously!"
- Aleen Keshishian - Owner Lighthouse Management
INTERESTED IN RECEIVING MORE INFORMATION ON BAZI & QI MEN CONSULTATIONS?
I invite you to schedule a 15-minute complimentary phone call to discuss your questions, goals and pricing options. Schedule Here (make this an email link)