FENG SHUI YOUR BLISS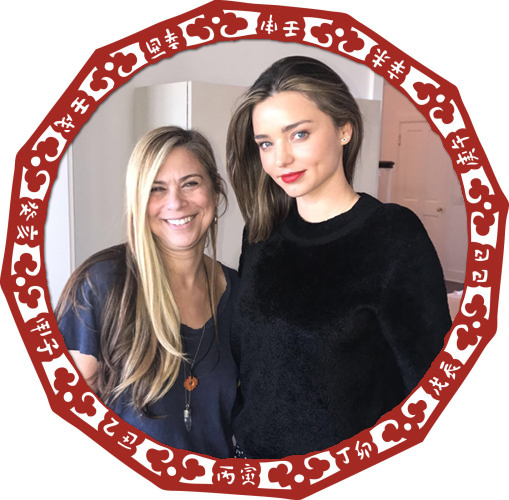 CASE STUDY: Super model and business woman Miranda Kerr considers me her go-to expert and friend. I adore working with her; she is beautiful inside and out. Years ago when she first brought me in we started with the Feng Shui of her Malibu house. It was an odd shape, missing the husband sector and Miranda wanted a deeply meaningful and loving relationship in her life. The solution was to build out the missing sector, put up walls and a roof (it was the patio.) She gets an A+ because she immediately did the construction and quickly after met and married the love of her life, Evan Spiegel (creator of Snapchat.) Lesson: when you take action on Feng Shui you can change your life quickly.
In Asia, Feng Shui is a "game for the rich." Historically, it built empires and made emperors. My Feng Shui journey began in 2000 in Hong Kong as the tour bus climbed Victoria Peak for a dramatic view of the city and harbor below. The guide chatted away into her microphone about Feng Shui this and Yin Yang that. She explained that Hong Kong is one of the richest cities because the harbor is shaped like a giant money bag. The mansions and banks all sit in the belly of the dragon so this is where rich businessmen live and work. One thing I knew for sure, this is where I wanted to be and I wanted to know more.
My studies started at the Western School of Feng Shui with Terah Kathryn Collins. She was a pioneer with a New Age view. I found this work so fascinating I started consulting full time. Yet, after six years I grew tired of telling people to clear their clutter and knew there must be more to Feng Shui.
That's when a trip back to Hong Kong rocked my world. Master Jill Landers gave me a magical RuYi for my desk and recommended I study Classical Feng Shui and BaZi Chinese Astrology with Dato Joey Yap. Divine timing stepped in because when I got back home Joey was doing his yearly lecture in Los Angeles (which he only did once) and I had a front row seat. Since that day Joey has been my mentor and teacher. He continues to push the envelope on this complex field and my goal is to keep up with him. As one of the few experts in the West doing this type of work, let me direct your Feng Shui to help create your own personal nirvana.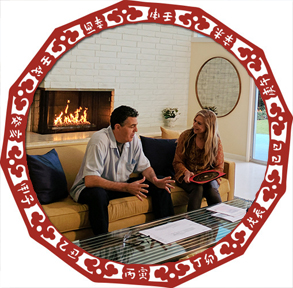 HOW CAN I HELP DIRECT YOUR FENG SHUI?
As an intuitive houses literally talk to me and I listen to those messages. In certain circles I am known as the Hollywood House Whisperer. A Luo Pan Compass is my tool mapping out auspicious and inauspicious sectors. Important areas include the entry or Ming Tang, bedrooms, kitchen and home office. The goal is to tap into everyone's best directions and activate rooms with good energy. We do this by referencing the BaZi Astrology or birth charts of all residents. If your place ends up looking like a Chinese souvenir shop with hanging crystals and coins tied with red strings the practitioner has not done their job. Good Feng Shui is subtle and invisible. It anchors intentions and supports goals.
HOW DOES A FENG SHUI CONSULTATION WORK?
Off-site charts and report are prepared in advance of on-site property walk-through. Before consult I need:
Property address and floor plan (professional plan preferred)
Compass direction of front door
Birth dates of all residents
Personal and professional goals
MOST POPULAR FENG SHUI SERVICES:
House Harmony & Prosperity
Office Empowerment
Renovation Consultation
Yearly Feng Shui Reboot
Yearly Trigger Activations
WHAT ANITA'S FANS ARE SAYING:
"Anita was called to the W Hollywood Residences for an "emergency Feng Shui" consultation to offer suggestions to attract new buyers. We especially needed her quickly since there were perspective buyers arriving from China."
- W Residences Hollywood
INTERESTED IN RECEIVING MORE INFORMATION ON FENG SHUI CONSULTATIONS?
I invite you to schedule a 15-minute complimentary phone call to discuss your questions, goals and pricing options. Schedule Here