SELL FASTER. BUY SMARTER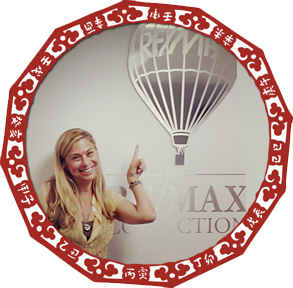 Real Estate is an Earth business in Chinese Metaphysics and the earth element clashes twice as many times as other elements. This means property values go up and down more often. Buying and selling a house or building is one of the most expensive assets you will have so make sure it adds value.
My family is in Real Estate Development. I grew up exploring construction sites and watching my little brother build his first house at age fourteen. With an Advanced Degree in Feng Shui for Real Estate, buying and selling both residential and commercial is one of my areas of expertise. I work with all the top Realtors and Real Estate Companies and I would love to work with you. Let me help you sell your property faster or find your dream home sooner.
HOW CAN I HELP DIRECT YOUR REAL ESTATE SALE OR PURCHASE?
Raise the Qi. Raise the value. Staging through Feng Shui Eyes sells the WOW factor. House numbers identify the perfect buyer. The new saying in the trade is "close more escrows with Feng Shui!"
Location, location, Feng Shui... When buying avoid deal breakers and stay away from money drains, health issues, and relationship problems. Matching a person and family to the correct home or business is a non-negotiable. There are no band-aide fixes or cures. You want to buy smart from the start. .
HOW DOES A REAL ESTATE CONSULTATION WORK?
SELLING: A Listing Blitz is a walk-through done on-site with sellers or agent. Before consult I need:
Address
Birth dates of sellers
History of property
BUYING: House hunting is done off-site with floorplans and Google Earth. Best is to choose from a few properties. Before consult I need:
Address
Floor plan
Birth dates of all residents
MOST POPULAR REAL ESTATE SERVICES:
Feng Shui Listing Blitz
House Hunting
Renovation Consultation
Auspicious Dates: open houses, move-in, ground-breaking
Closing Gift
WHAT ANITA'S FANS ARE SAYING:
"Anita Rosenberg is my go-to expert when I need to sell a listing quickly for top dollar. The first house she worked on SOLD that weekend. Her House Selling Candles also do the trick."
- Jeffrey Young - Sothebys LA



Video Testimonial from Realtor Penney Carruth - Aspen
INTERESTED IN RECEIVING MORE INFORMATION ON REAL ESTATE CONSULTATIONS?
I invite you to schedule a 15-minute complimentary phone call to discuss your questions, goals and pricing options. Schedule Here