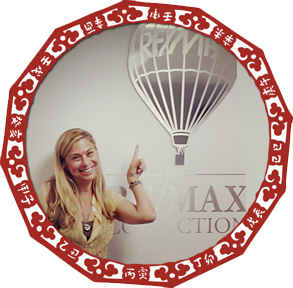 SELL FASTER. BUY SMARTER
Real Estate is an Earth business in Chinese Metaphysics and the earth element clashes twice as many times as other elements. This means property values go up and down more often. Buying and selling a house or building is one of the most expensive assets you will have so make sure it adds value.
My family is in Real Estate Development and Management. I grew up exploring construction sites from the moment I could walk. I watched my dad build some of the most cutting-edge residential and commercial projects in the the Midwest. My little brother built his first house at age fourteen.
With an Advanced Degree in Feng Shui for Real Estate, buying and selling both residential and commercial is one of my areas of expertise. I work with all the top Realtors and Real Estate Companies. I have helped celebrity clients like Paula Abdul, Crystal Hefner and Ashley Tisdale sell their homes along with historic properties in Hollywood and massive estates in Aspen. Each project is unique with its own set of challenges and results. It's all about attracting the one perfect buyer and I have metaphysical tools to get the job done.
When buying your dream home, you want to choose the correct property to match you and your family to support your goals, hold in your wealth and maintain everyone's vibrant health. Let me help you sell your property faster or find your dream home sooner.
HOW CAN I HELP DIRECT YOUR REAL ESTATE SALE OR PURCHASE?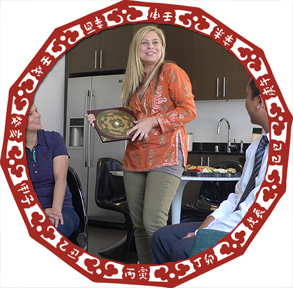 Raise the Qi. Raise the value.
Staging through Feng Shui Eyes sells the WOW factor. House numbers identify the perfect buyer. The new saying in the trade is "close more escrows with Feng Shui!"
When selling, sometimes a property will not release the current own yet sometimes the owner cannot release the property. That is when I step in to help sellers see through "Feng Shui Eyes" to release and move on to a new story.
Location, location, Feng Shui...
When buying avoid deal breakers and stay away from money drains, health issues, and relationship problems. Matching a person and family to the correct home or business is a non-negotiable. There are no band-aide fixes or cures. You want to buy smart from the start.
HOW DOES A REAL ESTATE CONSULTATION WORK?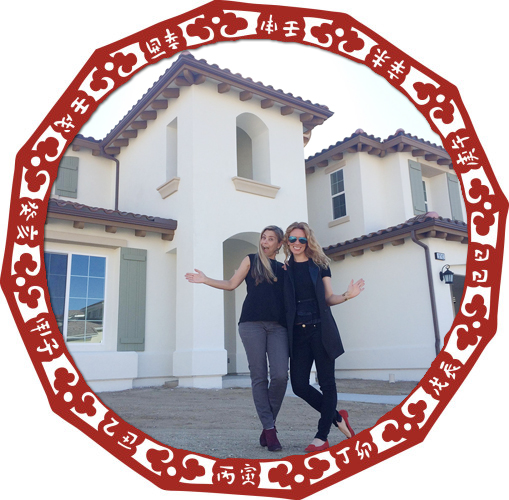 SELLING: A Listing Blitz is a walk-through done on-site with sellers or agent. Before consult I need:
Address
Birth dates of sellers
History of property
BUYING: House hunting is done off-site with floor plans and Google Earth. Best is to choose from a few properties. Before consult I need:
Address
Floor plan
Birth dates of all residents
MOST POPULAR REAL ESTATE SERVICES:
Feng Shui Listing Blitz
House Hunting
Renovation Consultation
Auspicious Dates: open houses, move-in, ground-breaking
Realtor Closing Gift
WHAT ANITA'S FANS ARE SAYING:
"Anita was the first person I met in the Feng Shui field. My house wasn't selling, so I reached out because she said, "I'm great at helping sell houses." Everything Anita said was very much in line with how I felt about the house. Anita told me to light a magical house selling candle and talk to the house. I was able to release the house and the house released me at the same time. We got multiple offers. We continue working with Anita on all our properties.
- Ashley Tisdale & Christopher French


"Feng Shui with Anita Rosenberg on my listings - WORKS! Anita is successful! She makes it happen. Properties get SOLD. The results are what it's all about for me."
- Penney Carruth - Sothebys Aspen


"I had a listing that was sitting longer than it should and we couldn't figure out why. I called Anita for a consult. One of her suggestions was that we needed to appeal to a couple - that was the buyer profile. Anita gave me some wonderful staging suggestions and voila - it sold! Almost like magic! And yes...to a couple. She was right!"
- Laura Pardini - Compass Los Angeles


"We brought Anita in for a Listing Blitz and sold our house 4 days later over asking price. She is amazing and saved us from a lot of stress."
-Brian & Billy, Hollywood Power Players


INTERESTED IN RECEIVING MORE INFORMATION ON REAL ESTATE CONSULTATIONS?
I invite you to schedule a 15-minute complimentary phone call to discuss your questions, goals and pricing options. Schedule Here