SELL FASTER. BUY SMARTER
Feng Shui for buying and selling property both residential and commercial is one of my areas of expertise. With an Advanced Degree in Feng Shui for Real Estate let me help you sell your property faster or find your dream home sooner. I will show you how to see through "Feng Shui Eyes" to attract the perfect buyer – it only takes one. I work with all the top agencies like Sotheby's, Keller Williams, Prudential, ReMax, Coldwell Banker and Corcoran and I would love to work with you.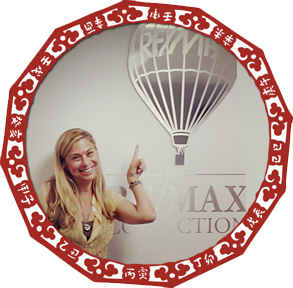 HOW CAN I HELP DIRECT YOUR REAL ESTATE SALE OR PURCHASE?
The goal when using Feng Shui is to sell property at its highest value possible. Buying property using Feng Shui helps you buy the correct property from the start and this helps you avoid money drain, health issues, and relationship problems. Do not under estimate the power of selling fast and buying smart with Feng Shui.
HOW DOES A REAL ESTATE CONSULTATION WORK?
SELLING: A Listing Blitz to is done on-site with a walk-through of the property with sellers or agent. Before consult I need:
Address
Birth dates of sellers
History of property
BUYING: House hunting is done off-site with floorplans and Google Earth. Best is to choose from a few properties. Before consult I need:
Address
Floor plan
Birth dates of all residents
MOST POPULAR REAL ESTATE SERVICES:
Feng Shui Listing Blitz
House Hunting
Renovation Consultation
Auspicious Dates: open houses, move-in, ground-breaking
Closing Gift
WHAT ANITA'S FANS ARE SAYING:
"Anita Rosenberg is my go-to expert when I need to sell a listing quickly for top dollar. The first house she worked on SOLD that weekend. Her House Selling Candles also do the trick."
- Jeffrey Young - Sothebys LA
INTERESTED IN RECEIVING MORE INFORMATION ON REAL ESTATE CONSULTATIONS?
I invite you to schedule a 15-minute complimentary phone call to discuss your questions, goals and pricing options. Schedule Here