HEALTH & HEALING MAGICAL CANDLE is one of my go-to candles you should always have on hand. It is the only magical candle that you can also light for someone else -- sending them healing energy. The Health & Healing magical candle heals both emotionally and physically. The yellow color combined with fruity special recipe oils changes the vibration of the space to that of good health and happiness.
Best Advice: When feeling a cold coming on or just run down and depleted, light up Health and Healing. For serious illnesses, it is helpful to fill the space with the vibration of good health. I also recommend a Selenite crystal as well. Selenite is the most healing crystal.

Health & Healing has been in my collection from the very beginning. At some point, healing energy is needed by everyone. Keep one on hand.
NEW - the alchemy of adding crystal boosts mixes a subtle layer to your magical candle intention.
To add a crystal boost CLICK your choice in the dropdown menu. Boosts come with a card description of the bonus energy.
YELLOW QUARTZ BOOST - healing, relief from burnout, clarity fro decision-making
AMAZONITE BOOST - anti-aggravation, calms the nervous system
"Anita's Health & Healing candle is beautiful. The scent is heavenly
and the soft yellow color is soothing.. love burning it in our clinic..
everyone makes a comment as they pass by... lovely!"
-Golden Cabinet Medical, Katica and Dr. Drew Francis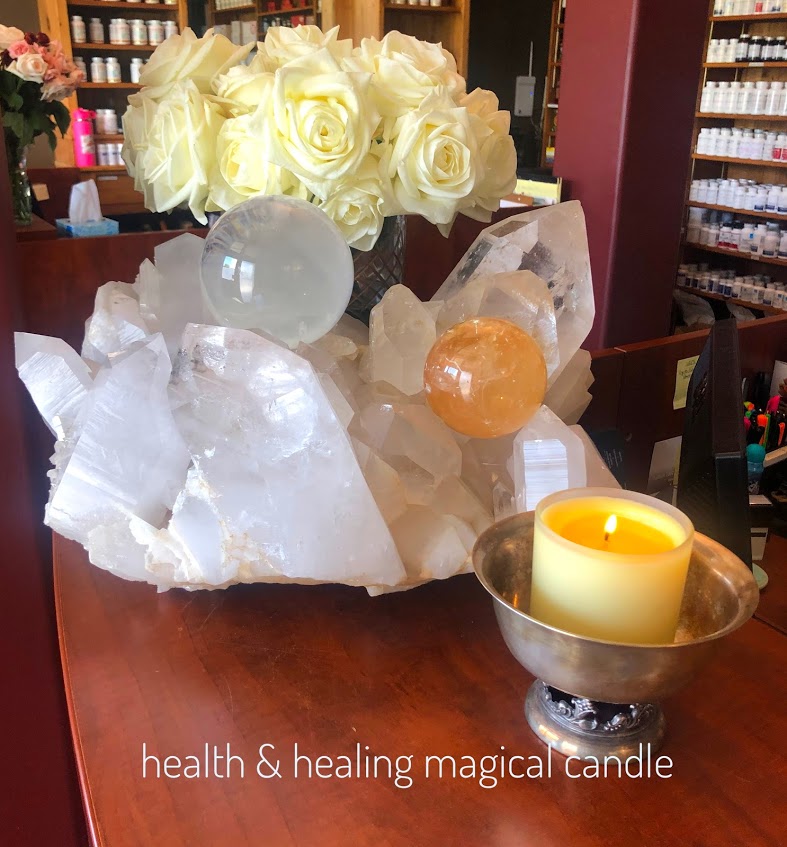 AFFIRMATION: I am physically and emotionally healthy.

BENEFITS:

vibrant health
healing when feeling sick
heals emotions
heals physically
can light for someone else to send them healing love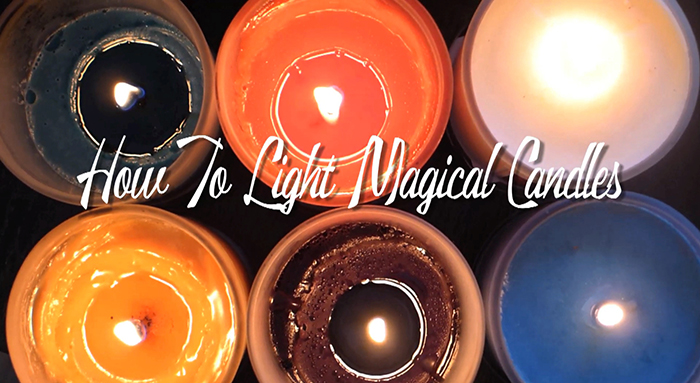 VIEW VIDEO: HOW TO LIGHT MAGICAL CANDLES
PRODUCT DETAILS:


made during specific moon phases
100% clean burning soy wax
hypo-allergenic
10oz frosted recyclable glass container
handmade using essential oils
burns for @40 hours

RULES FOR MAGICAL CANDLES:


light with intent of vibrant health
snuff out when not home
relight when needing the energy
black smoke on glass means it worked hard - burn another
I suggest lighting this in any large space like the living room or kitchen to circulate healing energy - if you are sick you can light in the bedroom for an extra healing boost