NEW! New Year INTENTION MAGICAL CANDLE was created to help focus and manifest your goals. After all, everything in life arrives at us because we possess strong intent to make it so. Brilliantly, my candlemaker came up with this fresh new candle concept that allows each person to place their focus and strong belief into each candle to manifest and attract where they focus their energies. Made with a secret magical oil recipe that includes sandalwood, cranberry, and winter forest, the intention candle vibrates with your solar plexus for health, the spiritual crown and survival root.

Here's what to do: identify what you want and if you don't know, you can start by defining what you don't want and then pick the opposite. To help cement the intention write down your list as if this is happening NOW. Intention directs everything.
NEW
- the alchemy of adding crystal boosts mixes a subtle layer to your magical candle intention.
To add a crystal boost CLICK your choice in the dropdown menu. Boosts come with a card description of the bonus energy.
SODALITE BOOST - truth, communication, connection boost
ROSE QUARTZ BOOST - love, heart-healing. reminds you of what's important
GREEN AVENTURINE BOOST - prosperity, leadership, and creativity boost
PINK AVENTURINE BOOST - heartfelt, happiness, enrichment boost
SODALITE BOOST - communication, clarity, and connection boost
PREHNITE EPIDOTE BOOST - healing, harmony, spiritual growth boost
YELLOW QUARTZ BOOST - self-confidence, joy, and creativity boost
AFFIRMATION: I now manifest my intentions clearly and with strong belief.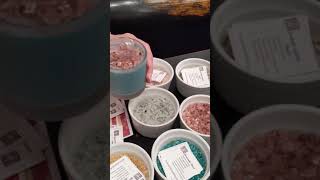 VIEW CRYSTAL BIT VIDEO
BENEFITS:
goal setting
aim and plan
chakra alignment
cement your intentions
identify what you want
be clear and focus
raise your energetic vibration to a higher level of attraction


PRODUCT DETAILS:

made during specific moon phases
100% clean-burning soy wax
hypo-allergenic
10oz frosted recyclable glass container
handmade using essential oils
burns for @40 hours

RULES FOR MAGICAL CANDLES:
light with the intent of abundance
snuff out when not home
relight when needing the energy
black smoke on the glass means it worked hard - burn another
Light Intention to set goals - write a list underneath as you light as if everything is already happening