My Feng Shui go-to for clearing and balancing a space is LABRADORITE. It protects against negative energies, balancing, strengthening, and protecting the aura, and sealing it from energy leaks.

Labradorite is known for its luminescent quality. Having this stone around helps reduce stress and anxiety. Labradorite heightens intuition and enhances psychic abilities. Helps you visualize your true intentions. It can help heal old memories and situations. Most importantly it is a stone of change and transformation. Having Labradorite around helps you navigate all types of changes and challenges, attracting strength and perseverance. Helps you break free of unhealthy habits.

I picked up a few larger decorative pieces for bookshelves or coffee tables. Holding a small Labradorite palm stone helps you understand your destiny and gives clarity to your inner thoughts.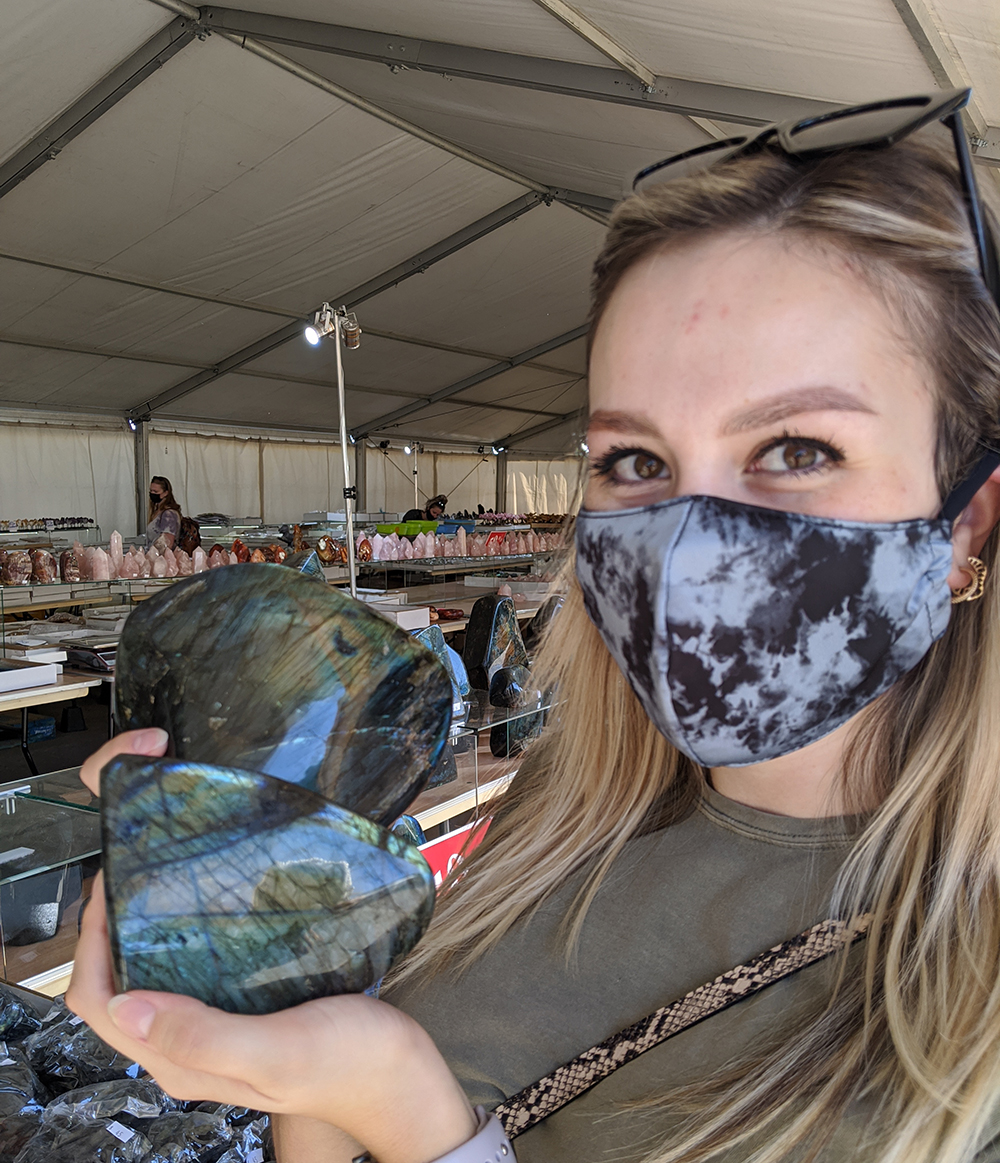 ANITA and TERESA talk LABRADORITE

polished stones - assorted shapes

LABRADORITE BENEFITS:
protects your aura
helpful for transformation
reduces anxiety & stress
clarity about your destiny
personal empowerment
highly mystical stone
accesses your spiritual purpose
banishes fears and insecurities
useful when going through change
place in living room or any space needing extra protection, you can also carry a piece of Labradorite with you for protection against negative energies