CITRINE is the stone of abundance. Typically called the "merchant stone" because all merchants should have one at their cash register to attract and hold in their wealth. Citrine teaches how to manifest and attract wealth, prosperity, success and all good things. Money is energy and is required to circulate. One of the few minerals that don't hold negative energy, Citrine never needs cleansing. I do, however, suggest you bless it occasionally and dip it in the ocean salt water from time to time.

Everyone needs a citrine on their desk, especially entrepreneurs. The smaller pieces in this collection are valuable because of their clarity. Bigger is better and more powerful which is why I stepped it up and bought larger pieces as well. They are quite spectacular.


"Anita picks really good stones. Their energy is very clean and this is something I look for when shopping for crystals. She is naturally tuned in."
-Sai-Ling Michael, healer & owner of Ever Truth Healing Center
*contact me to pick one out for you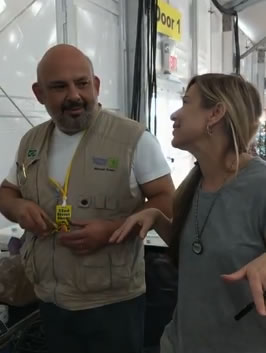 Watch my Shopping for Citrine Video

CITRINE BENEFITS:
soothes emotional energy
balances yin & yang
clarifies problems
good for dramatic situations
lifts depression
increases self-esteem
holds money in
*my go-to for entrepreneurs to attract money and hold it in - that is why it's called the "merchant stone"
Everyone needs a Citrine crystal at their desk to attract money and hold it in, that's why it's called the Merchant Stone