There is no better way to energize a space than with a deep purple AMETHYST. When they come in clusters and geodes, they are shields of positive energy. Place in your entry or office to boost the vibes. Place in an area that feels stuck or stagnant to stir up the Qi. Use to focus and help set realistic goals.

Amethyst Clusters are excellent tools for meditation. They absorb negative energy while sending out positive vibes. My favorite source is a 3rd generation family-owned mine in Uruguay. They mine high quality deep purple pieces with care and love. Amethyst is plentiful at all the mineral and gem shows, and I am super picky about what I carry in the Good Karma Shop. Be assured that the pieces I have available are super special.

This past Denver Show I found Amethyst clusters that are rawer with jagged edges. I chose deep purple hues because they have the most magic. Everyone needs an Amethyst in their crystal collection.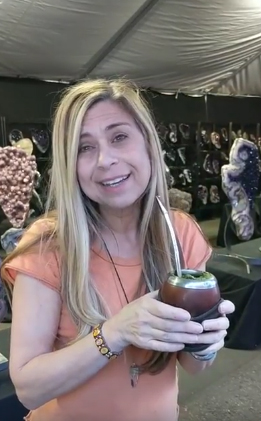 click image to watch green tea video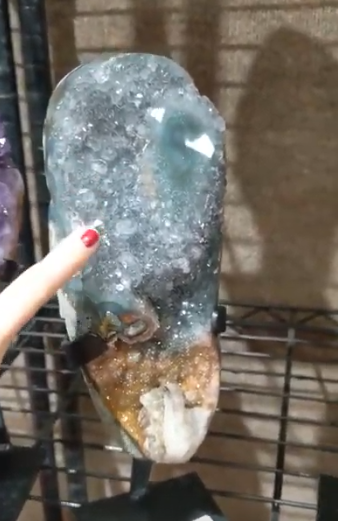 click image to watch video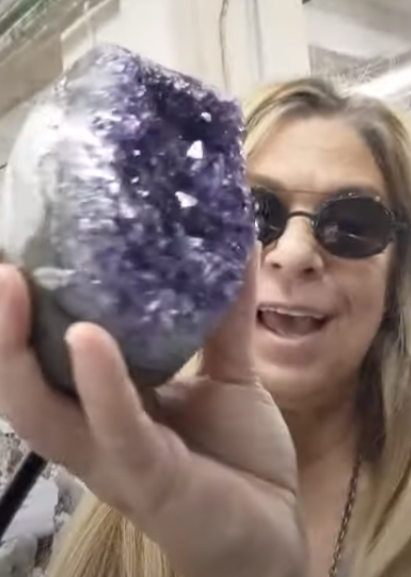 VIEW VIDEO of ANITA SHARING AMETHYST TIP

AMETHYST BENEFITS:
attracts business prosperity
stone of meditation
helps you set realistic goals
calming, soothing & tranquil
inspires creativity
energizes Qi
absorbs negativity while sending out positivity

*Amethyst is one of the top three crystals you must have in your collection.
Place amethyst in your office to attract business prosperity. I love them in the entryway or coffee table as an energy center to spread positive loving vibes while it absorbs negative ones.