When it comes to
AMETHYST
--the deeper the purple the better. I've never seen so much deep purple high-quality Amethyst than recently at the 2021 Denver Gem Show. It's like it popped out of the ground just when we needed this energy the most.
Among its many attributes, Amethyst absorbs negative energy and replaces it with positive. That is why these pieces make great entryway greeters. Every crystal collection requires an Amethyst. It is one of the basics of the crystal kingdom.
There is no better way to energize a space than with a deep purple AMETHYST. When they come in clusters and geodes, they are shields of positive energy. Place in your entry or office to boost the vibes --or wherever an area that feels stuck or stagnant to stir up the Qi. Use to focus and help set realistic goals.

Amethyst Clusters are excellent tools for meditation. They absorb negative energy while sending out positive vibes. My favorite source is a 3rd generation family-owned mine in Uruguay. They mine high-quality deep purple pieces with care and love. The deeper the purple hue the better. I also found wonderful pieces from other vendors and I highly suggest you pick out a piece for your collection.

*Every crystal collection requires an important Amethyst piece.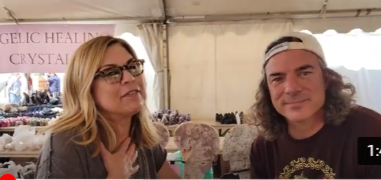 WATCH AMETHYST VIDEO WITH LARRY AND ANITA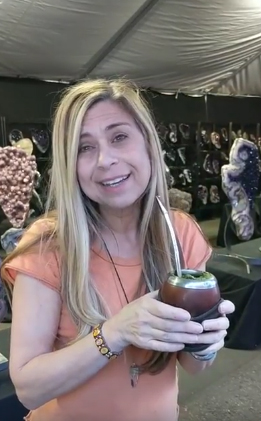 click image to watch green tea video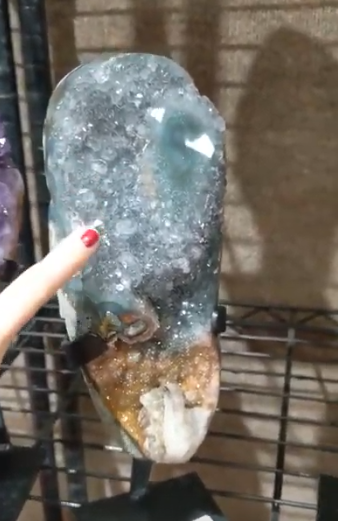 click image to watch video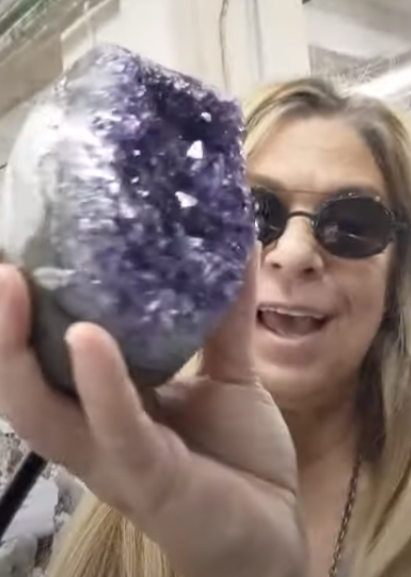 VIEW VIDEO of ANITA SHARING AMETHYST TIP

AMETHYST BENEFITS:
attracts business prosperity
stone of meditation
helps you set realistic goals
calming, soothing & tranquil
helps calm your mind for restful sleep
powerful healer
inspires creativity
energizes Qi
absorbs negativity while sending out positivity

*Amethyst is one of the top three crystals you must have in your collection.
Currently there are no reviews for this product. Share your opinion with others, be the first to write a review.