Every once in a while I find a magical crystal formation called a DRUZY. Recognized by its tiny clusters of sparkling quartz Druzy crystals come in shades of white, black, gray, red, yellow, orange, and brown. By nature, the Druzy takes on the qualities of the type of crystal in which they are made. The Duzy pieces I like best are blackish-gray aka Smokey Quartz Druzy. Everyone can use the magic of a black Druzy on their desk or in their entry to remind you of joy and the fun of living.
Druzy crystals have been used to induce creativity and relaxation, as well as to help with emotional problems. If you need to charge and enhance the energy of other stones and crystals, you can use Druzy crystals. Just place your stone on top of the druzy cluster overnight or even several days in a row. Smokey Quartz is an excellent grounding stone. They teach you to leave behind what is no longer serving you in order to attract what you desire.
blackish-gray clusters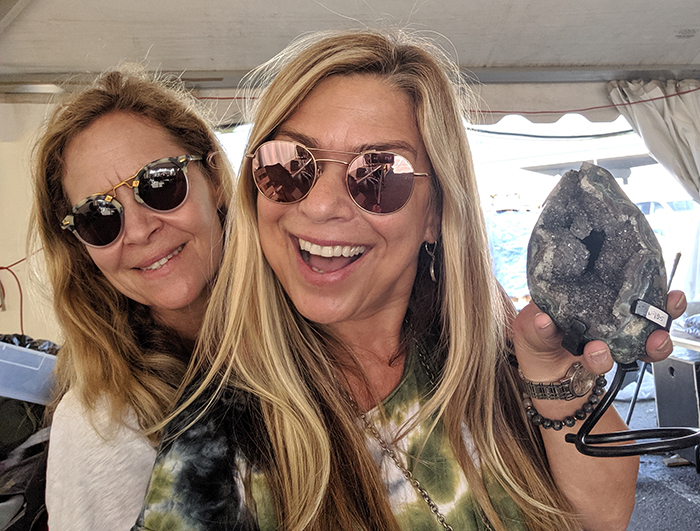 VIEW DRUZY VIDEO WITH ANITA & SUSAN
SMOKEY QUARTZ DRUZY BENEFITS:
creativity
relaxation & stress-relief
charging bed for other crystals
stone of cooperation
supports so you perform at your best
good for team leaders
self-confidence
power to love someone again
helps with emotional problems
energizes Qi
absorbs negativity while sending out positivity
Fairy energy
Place Smokey Quartz Druzy in your office or in the entry to clear negative energy before it enters your space.