The Denver Gem Show 2021 was all about Druzy for me. They were everywhere and they were magnificent. It's as if, the world needs more fairy energy and uplifting pieces to attract a happier home Qi.

In Feng Shui, we like Druzy Quartz crystals to liven up a space. The sparkly quartz crystals send vibrant happy energy to a space seemingly stuck or stagnant. You can program Quartz with intention. Placed in a central spot they emit helpful energies and magnify energetic vibrations.

DRUZY QUARTZ is the most powerful healing stone of the mineral kingdom, able to amplify any energy or intention. If you want your space to feel healthy and happy, place a powerful Druzy piece in the entry or large living space where everyone gathers. Protects against negativity, attunes to your higher self, and relieves emotional pain.

Druzy crystals come in shades of white, black, gray, red, yellow, orange, and brown. They are Quartz Crystals of tiny clusters which is why they are called Druzy.

They have been used to induce creativity and relaxation, as well as to help with emotional problems. They teach you to leave behind what is no longer serving you in order to attract what you desire. They can align all of your chakras for balance.

The pieces I have brought back to the good Karma Shop are not only super powerful, but they are also beautiful "statement pieces" making any space even more empowered. I am picky about my Druzy Quartz and these pieces come from my favorite mine in Uruguay as well as a vendor from Brazil that I trust.

*because they absorb energy - make sure to clear often by placing in water with prayers, ocean water is cleansing, or in the moonlight during a full moon.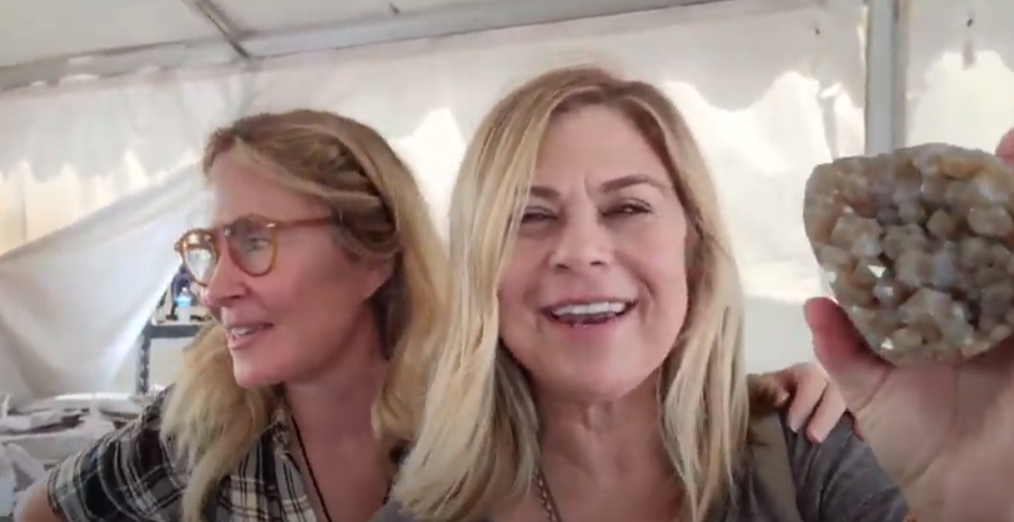 SISTER SHOPPING FOR QUARTZ DRUZY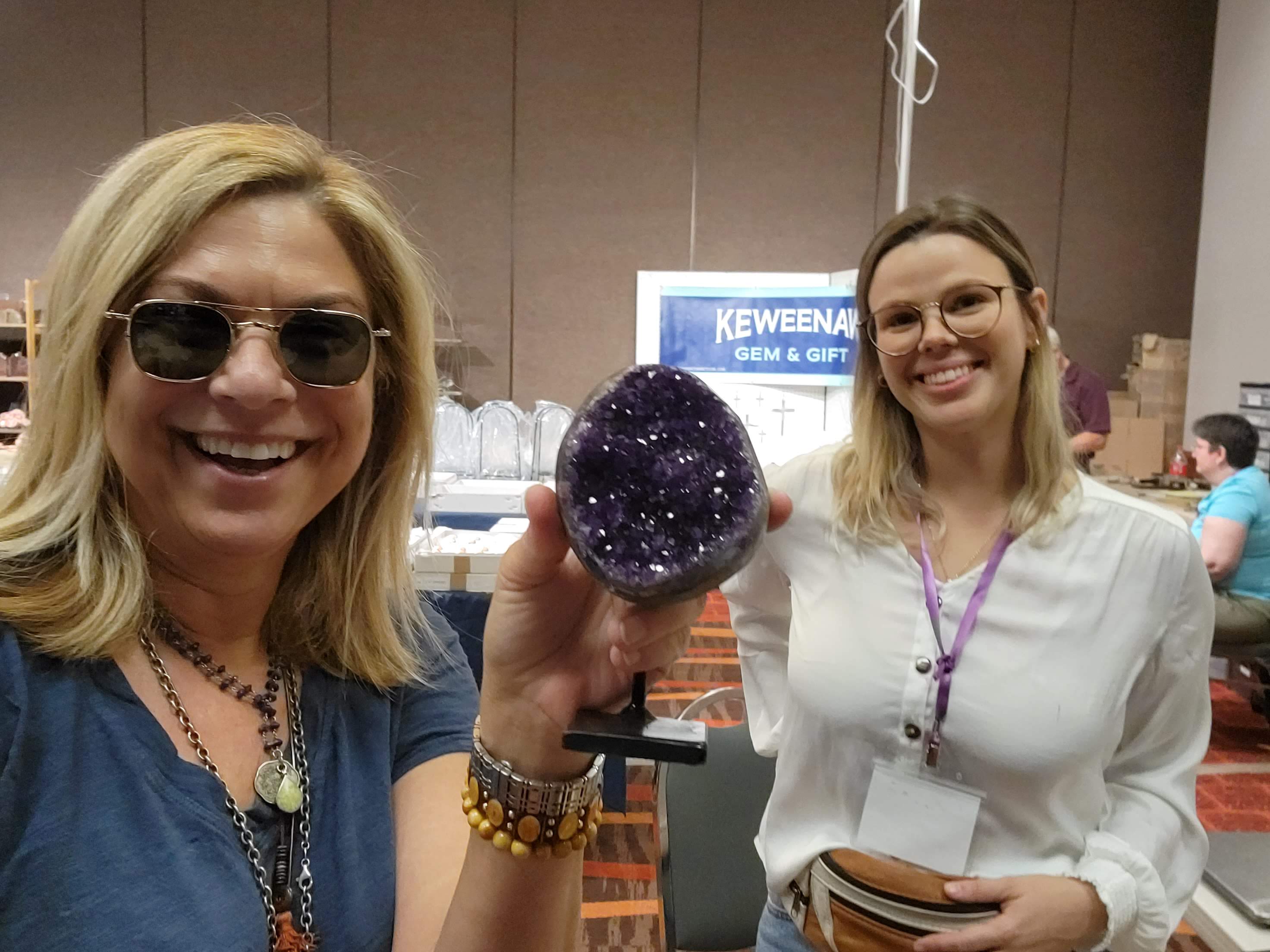 WATCH DRUZY SHOPPING in Denver 2021
DRUZY QUARTZ BENEFITS:
healing
creativity
relaxation & stress-relief
charging bed for other crystals
stone of cooperation
supports so you perform at your best
good for team leaders
self-confidence
power to love someone again
helps with emotional problems
energizes Qi
absorbs negativity while sending out positivity
activates the crown chakra
druzy is fairy energy
Currently there are no reviews for this product. Share your opinion with others, be the first to write a review.