Mercury is the fastest planet. It aligns with Gemini and silver to move things quickly on the material plane. Reaching out to create more meaningful and deeper relationships in both your personal or professional life, I wanted to create a candle that would help. when you light a MERCURY MAGICAL CANDLE you send out strong intent to open channels of communication.

The other plus of lighting a Mercury Magical Candle is that things can happen faster. Add this energy to another candle to help shift the vibration quickly.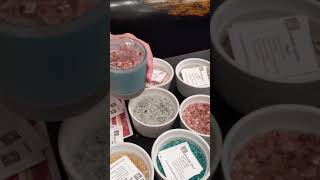 NEW
- the alchemy of adding crystal boosts mixes a subtle layer to your magical candle intention.
To add a crystal boost CLICK your choice in the dropdown menu. Boosts come with a card description of the bonus energy.
SODALITE BOOST - truth, communication, connection boost - helps things move faster

AFFIRMATION: I communicate clearly and attract more meaningful relationships on all levels.
BENEFITS:

communication
network
make things happen faster
create more meaningful connections
VIEW VIDEO: HOW TO LIGHT MAGICAL CANDLES
PRODUCT DETAILS:


made during specific moon phases
100% clean-burning soy wax
hypo-allergenic
10oz frosted recyclable glass container
handmade using essential oils
burns for @40 hours

RULES FOR MAGICAL CANDLES:


light with the intent of clear communication
snuff out when not home
relight when needing the energy
black smoke on the glass means it worked hard - burn another
Mercury aligns with Gemini the planet of communication.