MOSAIC CHALCEDONY was a new find for the Good Karma Shop. These polished flame shapes align with the fire element and Period 9 (2024-2044) energy of Li Gua.

A medley of inclusions of Opal and Graphite makes Mosaic Chalcedony a potent purifier and healer. They clear our spaces and bring the mind, body, and spirit back into alignment. Natural harmonizer. Chalcedony is used during times of stress and depression. This stone brings a sense of calm. Mosaic Chalcedony is a stone of connection that absorbs negative energy and emotions such as hostility, selfishness, sadness, and self-doubt and dissipates. When we understand one another better --there is more harmony and peace.

A creative stone, it opens the mind to new ideas. With Graphite --this is a good piece to have on your desk if you are a writer.

From a healing viewpoint, Chalcedony can help clear illnesses related to changing weather. It has an anti-inflammatory effect. A powerful cleanser that has been known to lessen the effects of dementia and senility.

FUN FACT: Chalcedony was a sacred stone used by American Indians, promoting stability within tribal ceremonies.


AFFIRMATION: "I easily and effortlessly attract and accept new ideas and new situations into my life."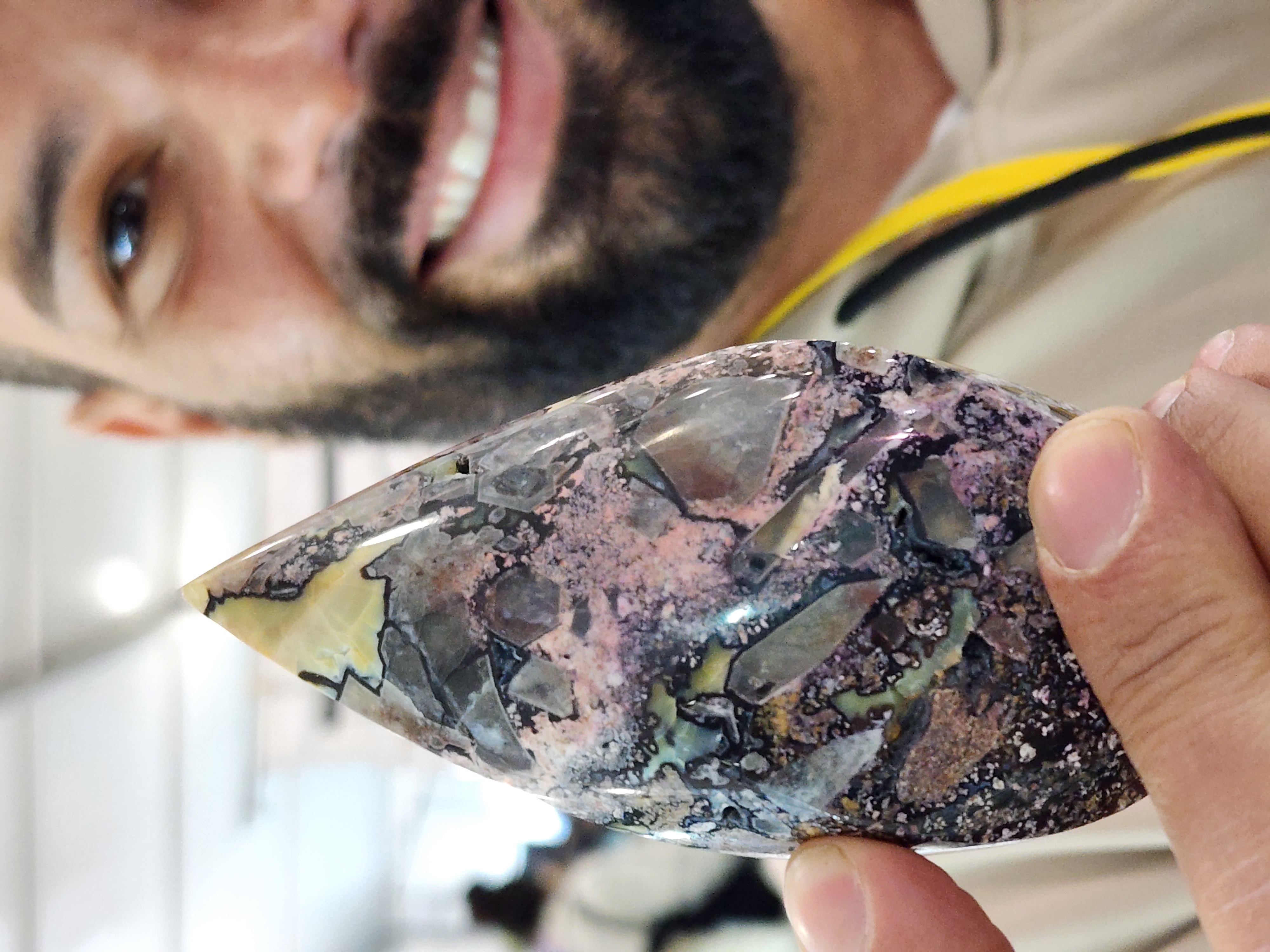 ISAIAH Talks about Mosaic Chalcedony

MOSAIC CHALCEDONY BENEFITS:
Initiates miracles
Enhances creativity
Helps you accept new ideas and new situations
Flexibility
Soothing & calming
Relaxing peaceful vibe
Harmonizes body, mind, spirit & emotions
Openness & enthusiasm
Nurtures
Eases self-doubt
Enhances the immune system
Good for writers because of Graphite inclusions
Currently there are no reviews for this product. Share your opinion with others, be the first to write a review.