PINK AMETHYST crystals made the scene a few years ago and this soft feminine energy has been popular ever since. Combining Amethyst with Rose Quartz, everyone needs a Pink Amethyst in their collection.

Pink Amethyst combines the heart-nurturing qualities of Rose Quartz with the cleansing and protective energy of Amethyst. It provides third-eye activation of being able to see all things clearly with the heart-felt vibration allowing you to come from a place of love and compassion in all endeavors. The stone of universal love has unique inclusions with various textures. Each piece is unique and beautiful. The Good Karma Shop offers a variety of shapes and forms.

Can be displayed anywhere from the entryway, to the bedroom, living room, or meditation space. This is an excellent stone for meditation work.
Affirmation: "I am a loving and open-minded soul reaching my highest potential in the world."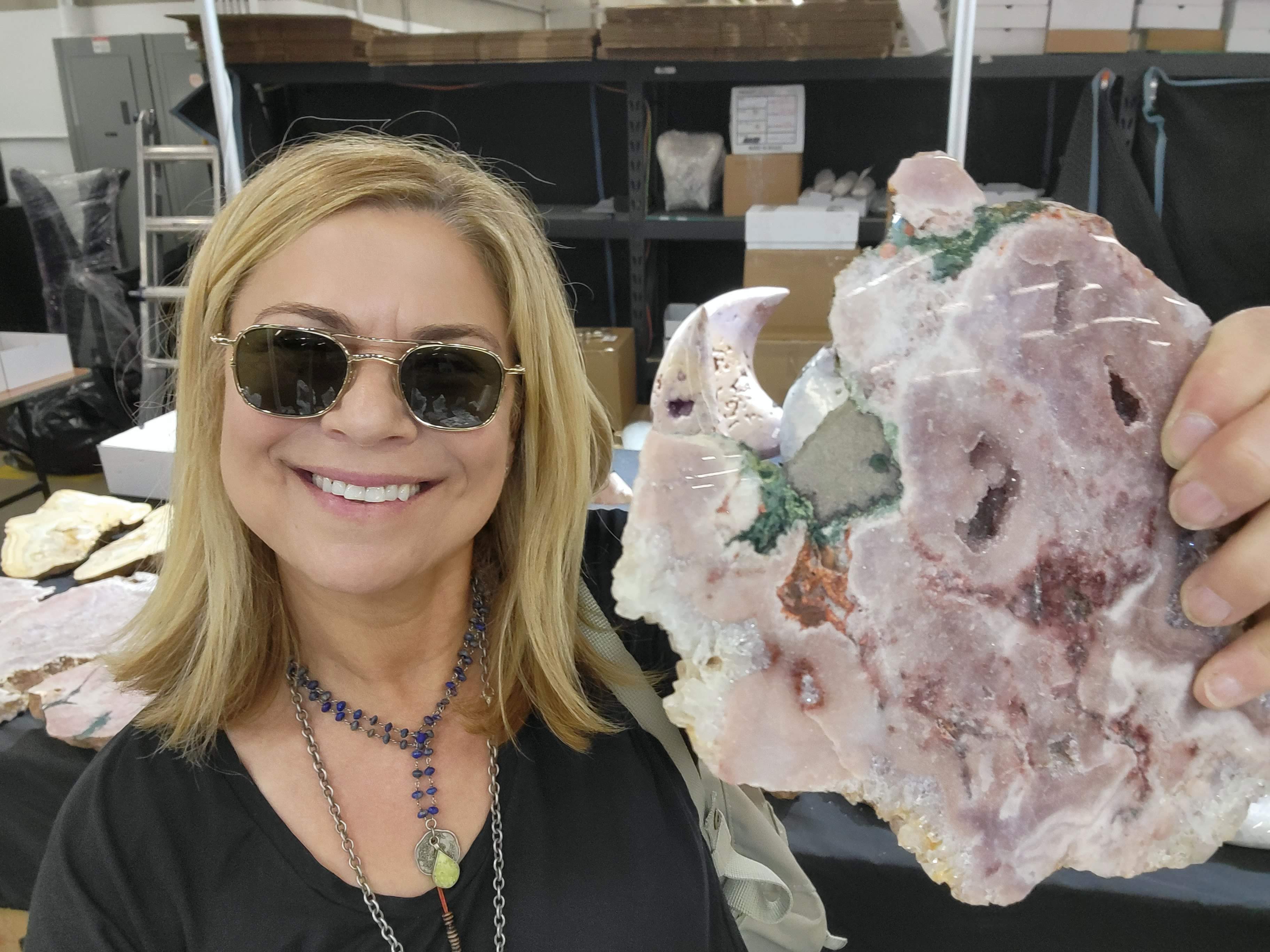 PINK AMETHYST BENEFITS:
opens the heart to love
self-accepting
self-love
opens third-eye
allows you to see clearly
make decisions from a place of deep love and compassion
clears negative energy and replaces it with positive
stone of meditation
helps you set realistic goals
calming, soothing & tranquil
inspires creativity
Currently there are no reviews for this product. Share your opinion with others, be the first to write a review.