NEW on the crystal scene is PINK AMETHYST. I first found them at the Denver Show 2020 and picked a few pieces. They flew out. These past shows 2021 & 2022, Pink Amethyst was everywhere from all my favorite and trusted vendors. When a crystal or stone is needed energetically, it pops up from the ground and the miners discover it. The time is now for Pink Amethyst that combines the heart nurturing qualities of Rose Quartz with the cleansing and positive energy of Amethyst. Third-eye activation of being able to see all things clearly with the heart-felt vibration allows you to come from a place of love and compassion in all endeavors.

I have so many different styles of Pink Amethyst so it depends on your personal vibe.

Generators point the energy in one direction and are great on a desk or bookshelf. Hearts and moons are carved and usually, I don't like to get crystals in shapes but I could not resist these. I already sold a few before I put them on the site because they are spectacular. What I love about this stone are all the imperfections and sparkly crystal druzy configurations. Each piece is unique. Also, I have sheets that can be placed flat or on a stand.
Affirmation: I am a loving and open-minded soul reaching my highest potential in the world.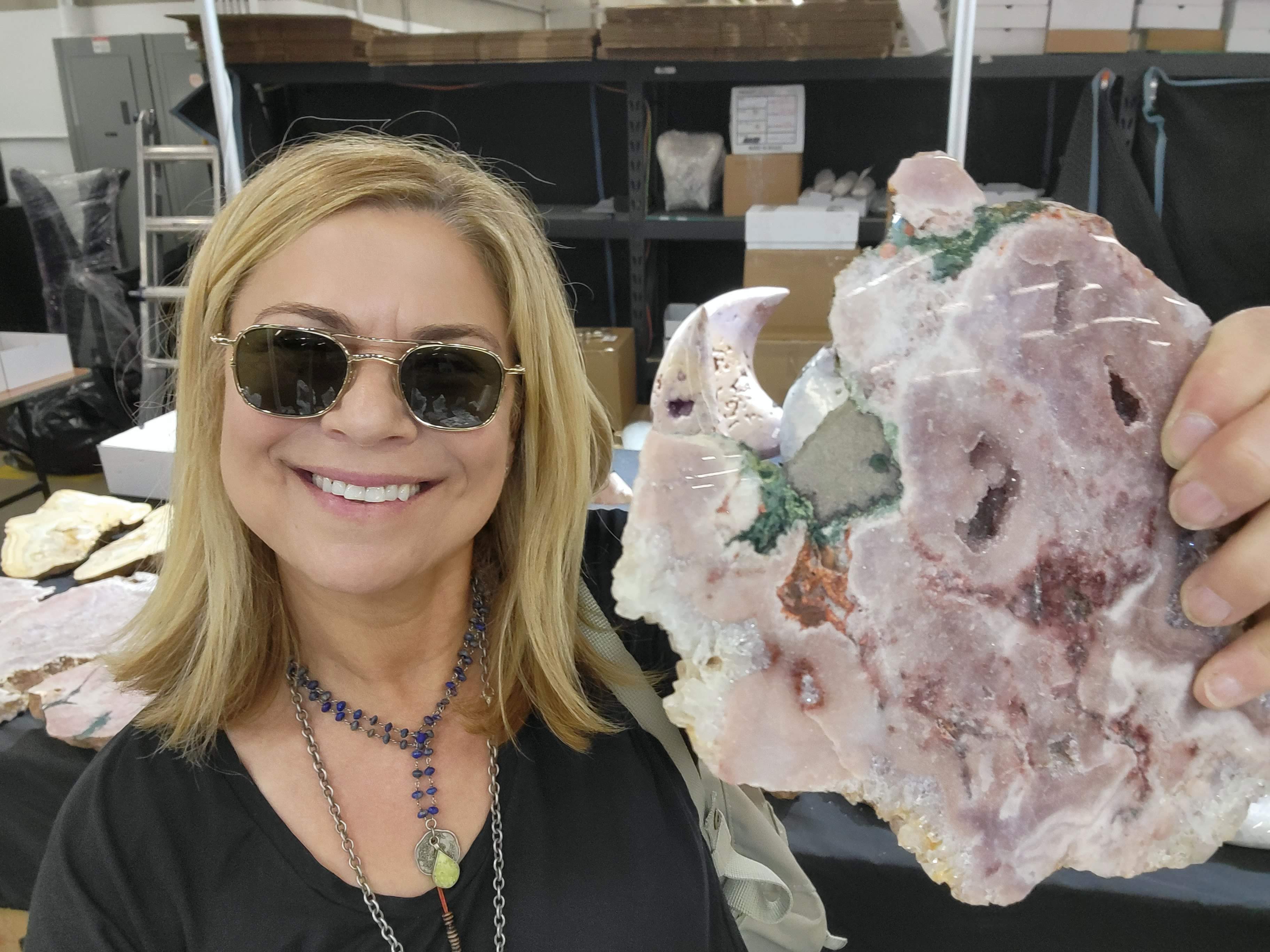 PINK AMETHYST BENEFITS:
opens the heart to love
self-accepting
self-love
opens third-eye
allows you to see clearly
make decisions from a place of deep love and compassion
clears negative energy and replaces with positive
stone of meditation
helps you set realistic goals
calming, soothing & tranquil
inspires creativity
Currently there are no reviews for this product. Share your opinion with others, be the first to write a review.