The FORGIVENESS MAGICAL CANDLE releases resentment and animosity. Light this candle energy to focus on true forgiveness --healing on a deeply profound level. The current universal energy has ushered in a lot of external chaos triggering internal chaos and sometimes this is directed at other people. Placing blame does not help anyone and in the end, only hurts you. So, I brought back the Forgiveness Magical Candle to help let go and release anything not currently serving your highest good.

When lighting, release the victim's mindset. This doesn't get others off the hook who have hurt or wronged you. What it does is return your power to heal and let go. Lighting this candle can be the most profound healing you can do for yourself.
"Wanted to give you some positive feedback on the forgiveness candle.
I didn't have many expectations besides it may take some time to reach forgiveness.
Remember the guy I told you about that treated me badly about a
month ago on a trip I went to Tampa with? Well, when I came back I was upset
and full of anger and resentment. After lighting the candle over the past month,
I feel free and healed. He reached out and we had a normal conversation and
I didn't feel anything. With that said, I'm still going to be careful and keep
him at a distance. However, the feeling of being able to truly forgive
him feels amazing! Was surprised by how fast it worked!!!
Thanks so much, your candles are very magical!!! "
-Tina N, Philadelphia

AFFIRMATION: "I release my victim mindset. My life works for me not against me."
NEW
- the alchemy of adding crystal boosts mixes a subtle layer to your magical candle intention.
To add a crystal boost CLICK your choice in the dropdown menu. Boosts come with a card description of the bonus energy.
GREEN AVENTURINE BOOST - prosperity, leadership, and creativity boostPINK AVENTURINE BOOST - heartfelt, happiness, enrichment boostSODALITE BOOST - communication, clarity, and connection boostYELLOW QUARTZ BOOST - self-confidence, joy, and creativity boostROSE QUARTZ - self-love and heart chakra boostMOONSTONE - unveils hidden issues and helps wishes come true boost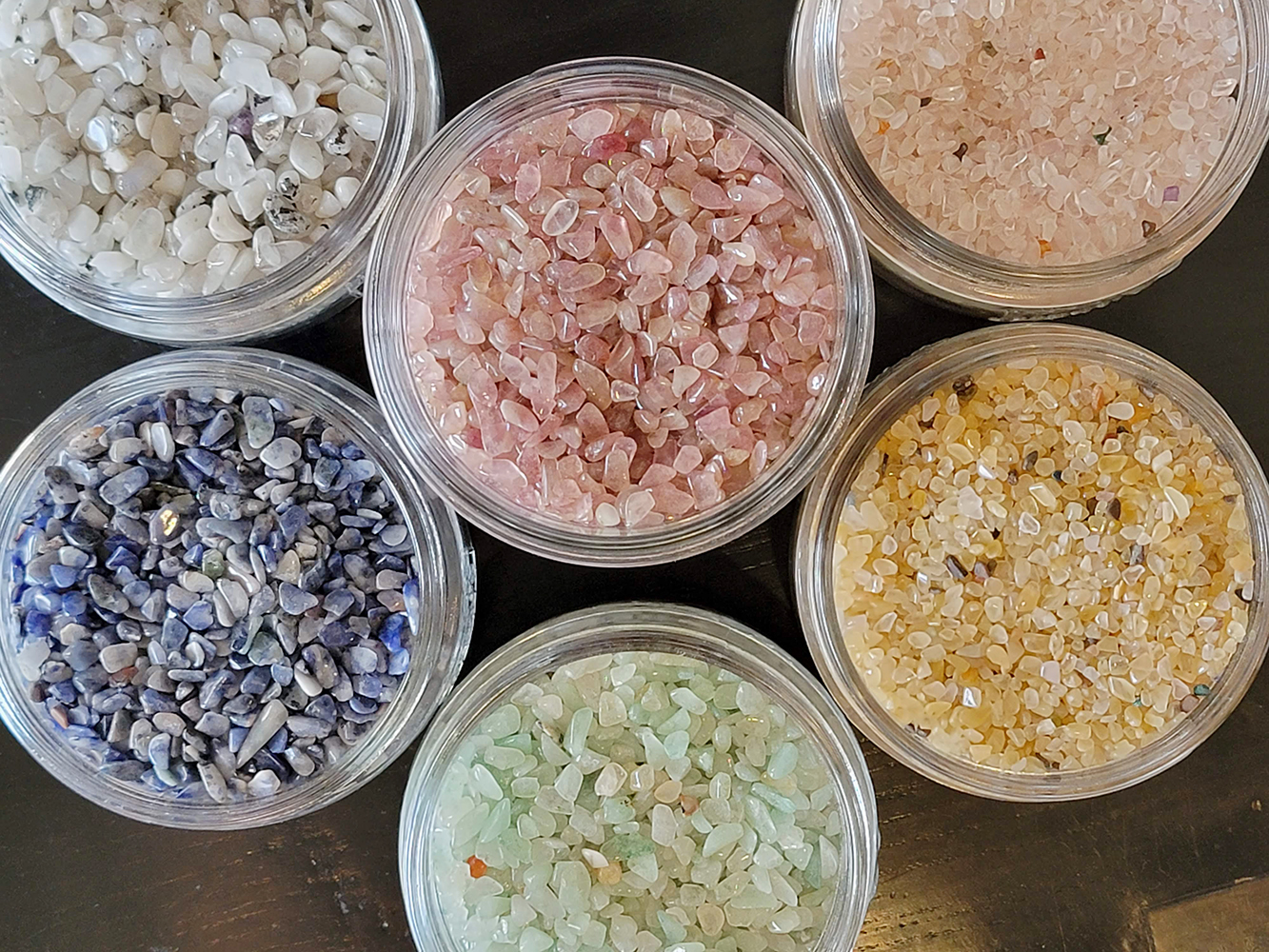 BENEFITS:
profound healing
forgiveness on all levels
release resentment and animosity
let go of what is not serving you
release the victim mindset
brings you back to calm bliss
clears anger

PRODUCT DETAILS:

made during specific moon phases
100% clean-burning soy wax
hypo-allergenic
10oz frosted recyclable glass container
handmade using essential oils
burns for @40 hours

RULES FOR MAGICAL CANDLES:
light with the intent of abundance
snuff out when not home
relight when needing the energy
black smoke on the glass means it worked hard - burn another
Currently there are no reviews for this product. Share your opinion with others, be the first to write a review.