CALCITE is the stone of peace, love, healing, purification, and energy. It is thought to balance the emotional state, remove blockages, and aid in purification. ZEBRA CALCITE is a beautifully patterned stone that increases feelings of self-worth, confidence, and courage. It brings an uplifting sense of balance and stability.
Calcite sends energy out in all directions and helps clear the room of negative energy. It speeds up growth. A spiritual stone linked to higher consciousness opens one to psychic abilities. Connected to the intellect. It combats laziness. Calcite alleviates emotional stress and replaces it with serenity. Calcite crystals are known to help you to let go of the past and step forward into the future.
There is only one vendor I trust to get my Calcite and I've added beautiful Zebra Calcite from Mexico to my collection. I suggest placing Zebra Calcite on your bookshelf or coffee table for impact and as a focal point in any space.

Actor, singer, and entrepreneur, Ashley Tisdale has two pieces from this collection and loves them!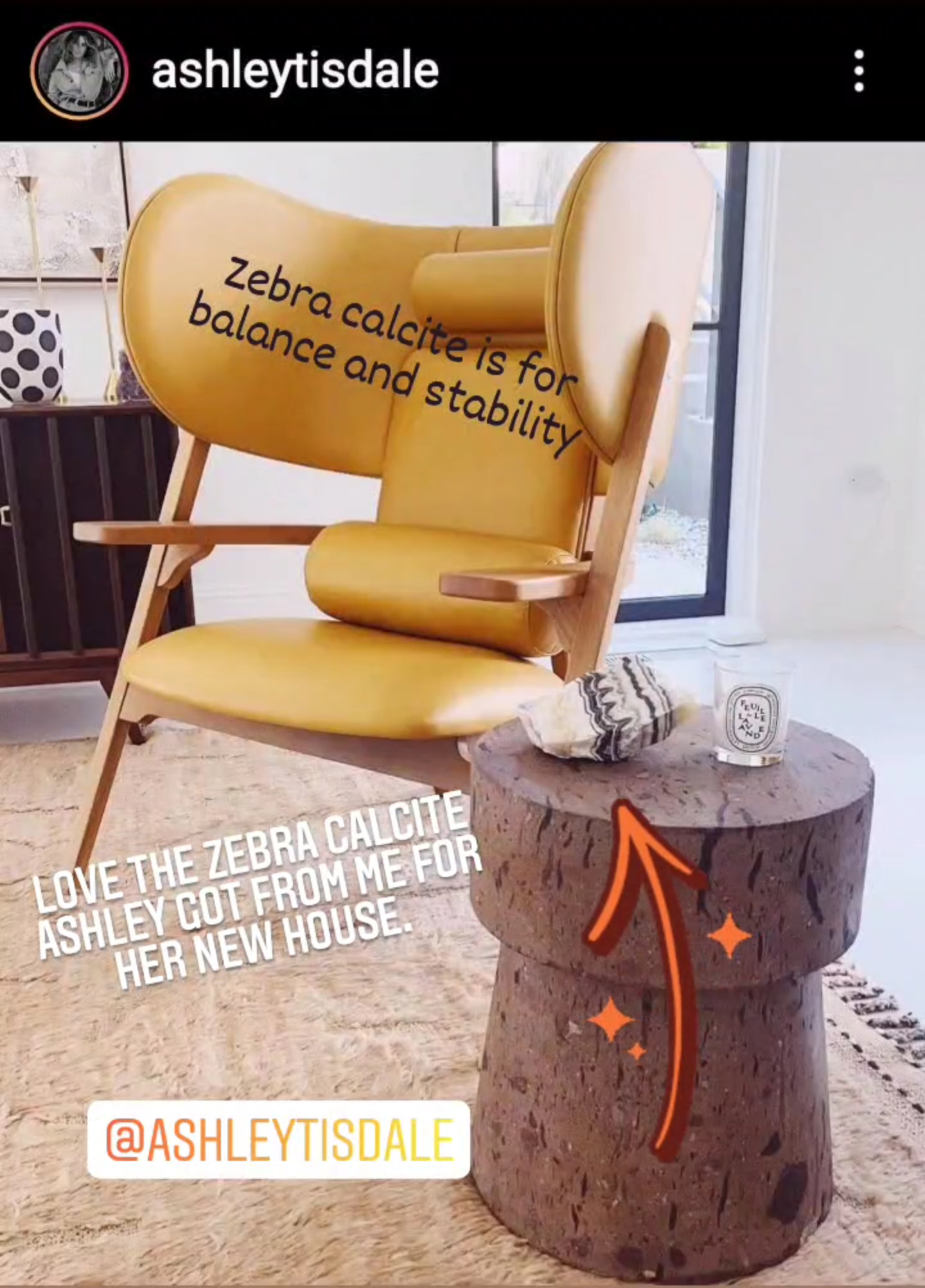 *One of my most popular stones --can't keep it in stock!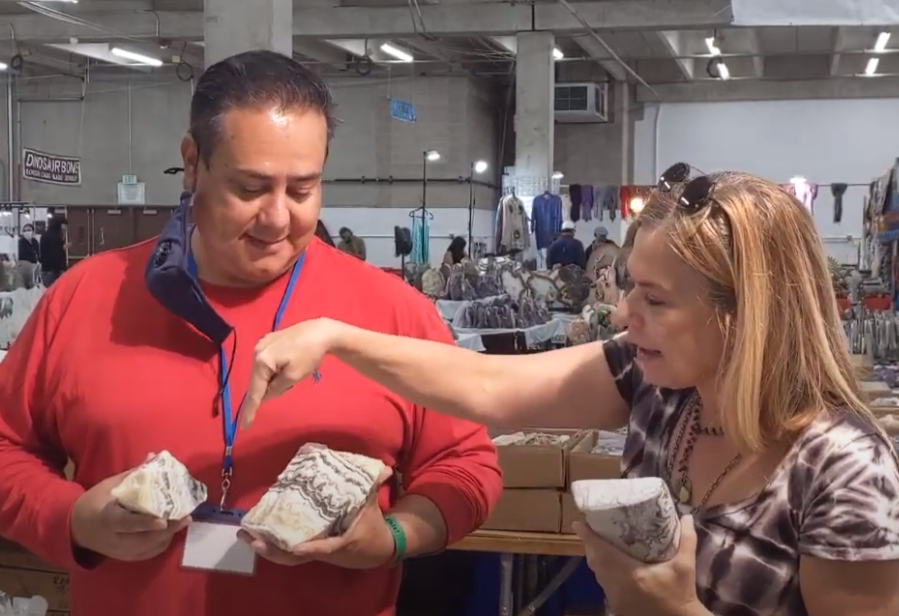 VIEW VIDEO about ZEBRA CALCITE
ZEBRA CALCITE BENEFITS:
stone of peace
clears negative energy
power amplifier & energy cleanser
removes blocks to success
uplifting and stable
removes stagnant energy in your body
alleviates stress, replacing it with serenity and calm
confidence & self-worth
Zebra Calcite is a versatile stone that helps with balance, grounding, increases self-worth,and removes blockages. Place in the office or in the living room.
Currently there are no reviews for this product. Share your opinion with others, be the first to write a review.