BLUE ONYX holds so much spiritual energy that it will add an abundance of happiness to your life by simply being a part of your surroundings. Onyx comes in a variety of colors, but when it appears in blue --this becomes a strength-giving stone that supports you during difficult times. This stone gives you the drive and motivation to continuously push forward in life.
It centers and aligns you with a higher power.

As you move forward into the future, having a Blue Onyx helps you master your destiny. This is a secretive stone that helps you listen to your own advice.
You can use Onyx to heal old grief and sorrows.

AFFIRMATION: "I align with my higher power --healing old grief and sorrow that no longer
supports my happiness here and now."
WATCH BLUE ONYX VIDEO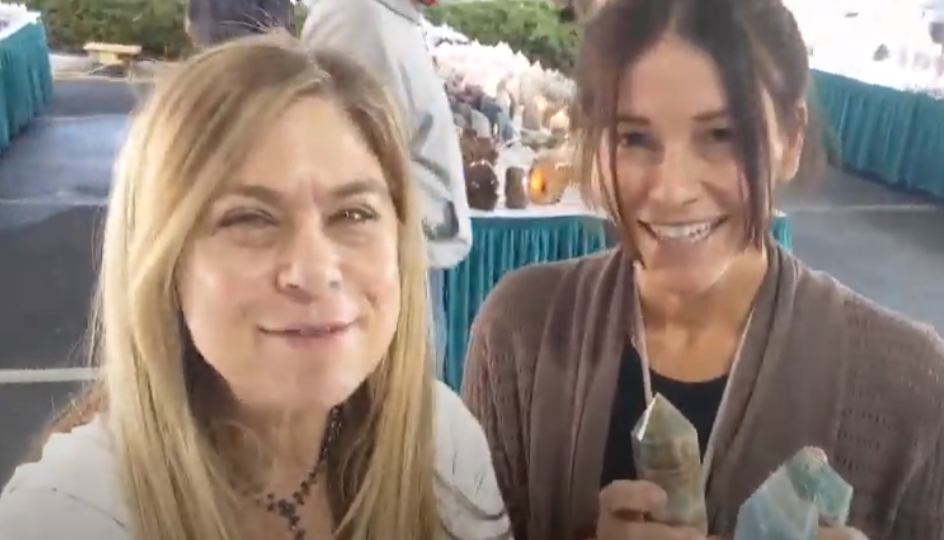 TALKING BLUE CRYSTALS with KARIN

BLUE ONYX BENEFITS:

abundance of happiness
increases stamina
heals grief and sorrow
supports during stress
self-control
stone of strength
helps flighty people be more stable
calming
serenity
Currently there are no reviews for this product. Share your opinion with others, be the first to write a review.