PURPLE OPAL is NEW to the Good Karma Shop. Shopping with Teresa, she picked out a soft purple piece and I really vibed with it as well. When we looked up the spiritual properties of Purple Opal, I loved the transformative energies. Recently discovered in central Mexico in 2011, these chunky free forms come from that very mine. Having a Purple Opal in your collection helps you with timing and synchronicity: being at the right place at the right time.

Purple Opal transforms anger and fears into courage and love. It activates the 3rd eye and crown chakras. This is the stone of the soul path. It induces mystical experiences, originality, and creativity. With Purple Opal, you can claim your self-worth.

AFFIRMATION: "My anger and fear have been transformed into courage and love."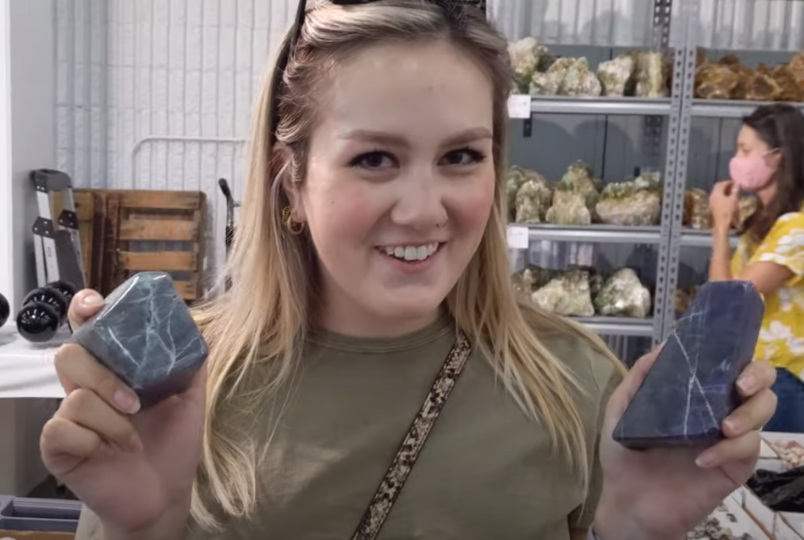 PURPLE OPAL with TERESA at the DENVER SHOW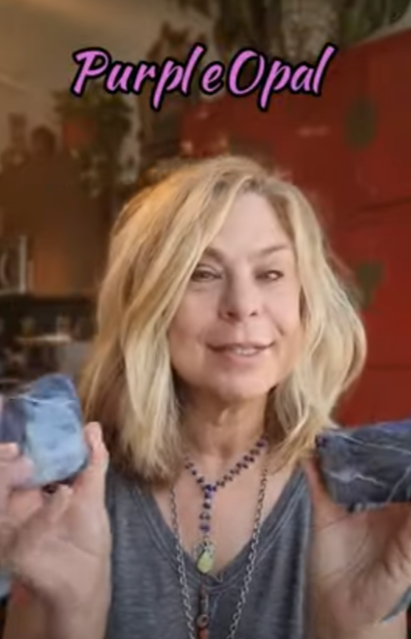 free form polished stones
PURPLE OPAL BENEFITS:
mystical and magical
originality and creativity
soothes body
transforms anger and fear into courage and love
3rd eye and crown chakra activation
increases synchronicity
claim your self-worth
Currently there are no reviews for this product. Share your opinion with others, be the first to write a review.