NEW! DALI RAINBOW JASPER (aka Calcite) is a colorful stone in layered shades of striped pink. I fell in love with these new pieces at the Denver show and grabbed them in all sizes. What Rainbow Jasper does best is balance all the chakras. By doing this, it helps to balance the body, focus, and mind. During times of emotional fatigue and stress, place a Dali Rainbow anywhere you spend a lot of time in your house or office.

This piece soothes anxious energy s we can all use a bit of Rainbow Jasper in our world right now. It gives off securing and relaxed energy that is helpful when decision-making It gives you the courage to speak. Shares a sense of personal independence. And protects against night fears.

The pink tones are heart-healing.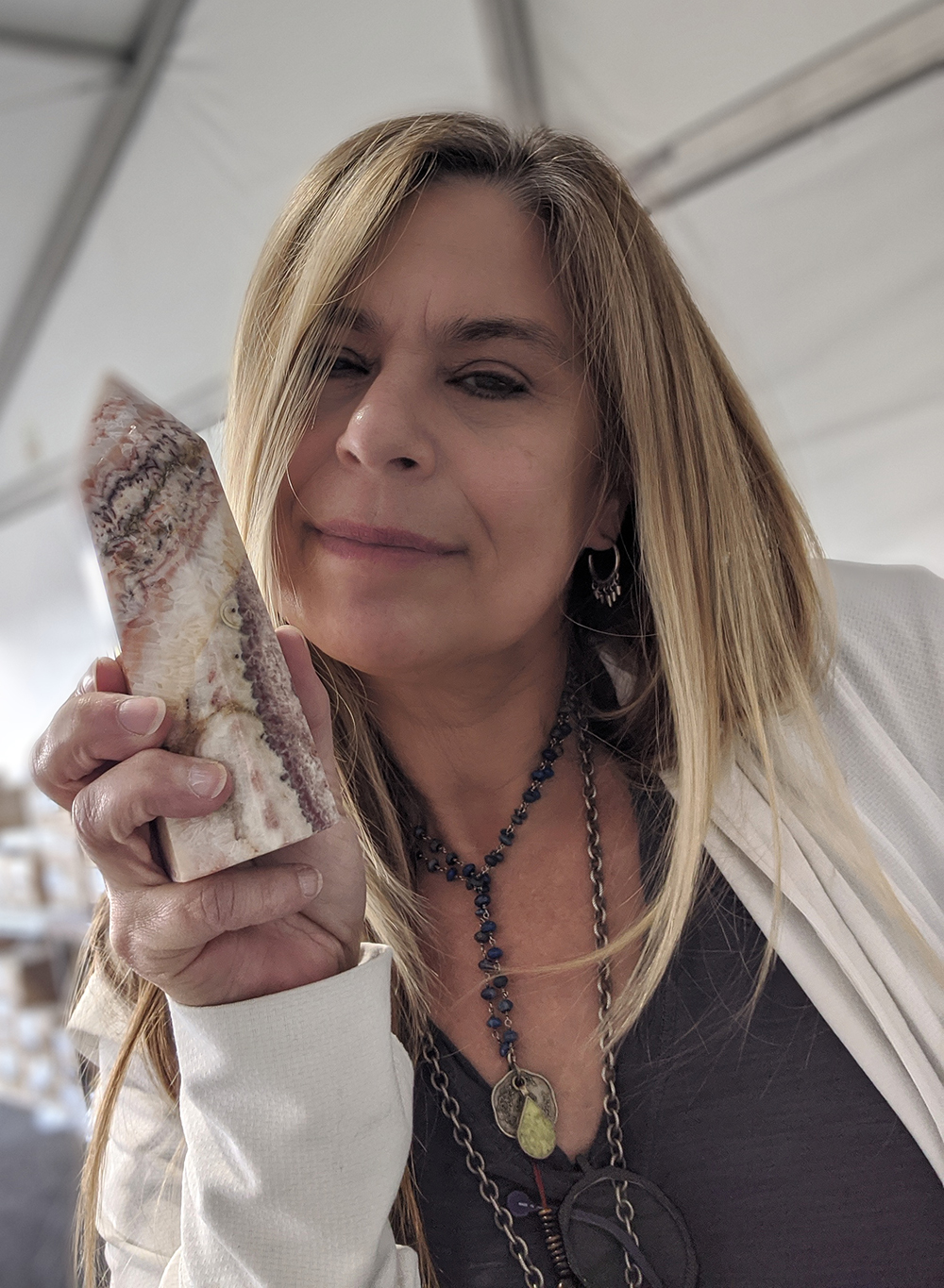 VIEW ANITA talk about DALI RAINBOW
various sized generator shapes
DALI RAINBOW JASPER BENEFITS:
absorbs emotional fatigue & stress
soothes anxious energy
helps you be secure and relaxed when making decisions
courage to speak
creativity
inspires love & personal freedom
protects from fears in the night
heart healing
balances all the chakras
Currently there are no reviews for this product. Share your opinion with others, be the first to write a review.