DALI RAINBOW JASPER (aka Calcite) is a colorful stone in layered shades of striped pink. Dali Rainbow Jasper is soft and soothing and has a "Barbie" vibe in color and intent. Rainbow Jasper balances all the chakras: body, mind, and spirit. They possess a strong soothing female energy of empowerment. During times of emotional fatigue and stress, place a Dali Rainbow anywhere you spend a lot of time in your house or office.

As the CEO of your own life, Rainbow Jasper is helpful with decision-making. Pink tones are heart-healing. I really like these crystals for young girls and women because their energy gives you the courage to speak. There is a sense of personal independence associated with Jasper's qualities.
When placed on your bedstand, Rainbow Dali Jasper protects against night fears.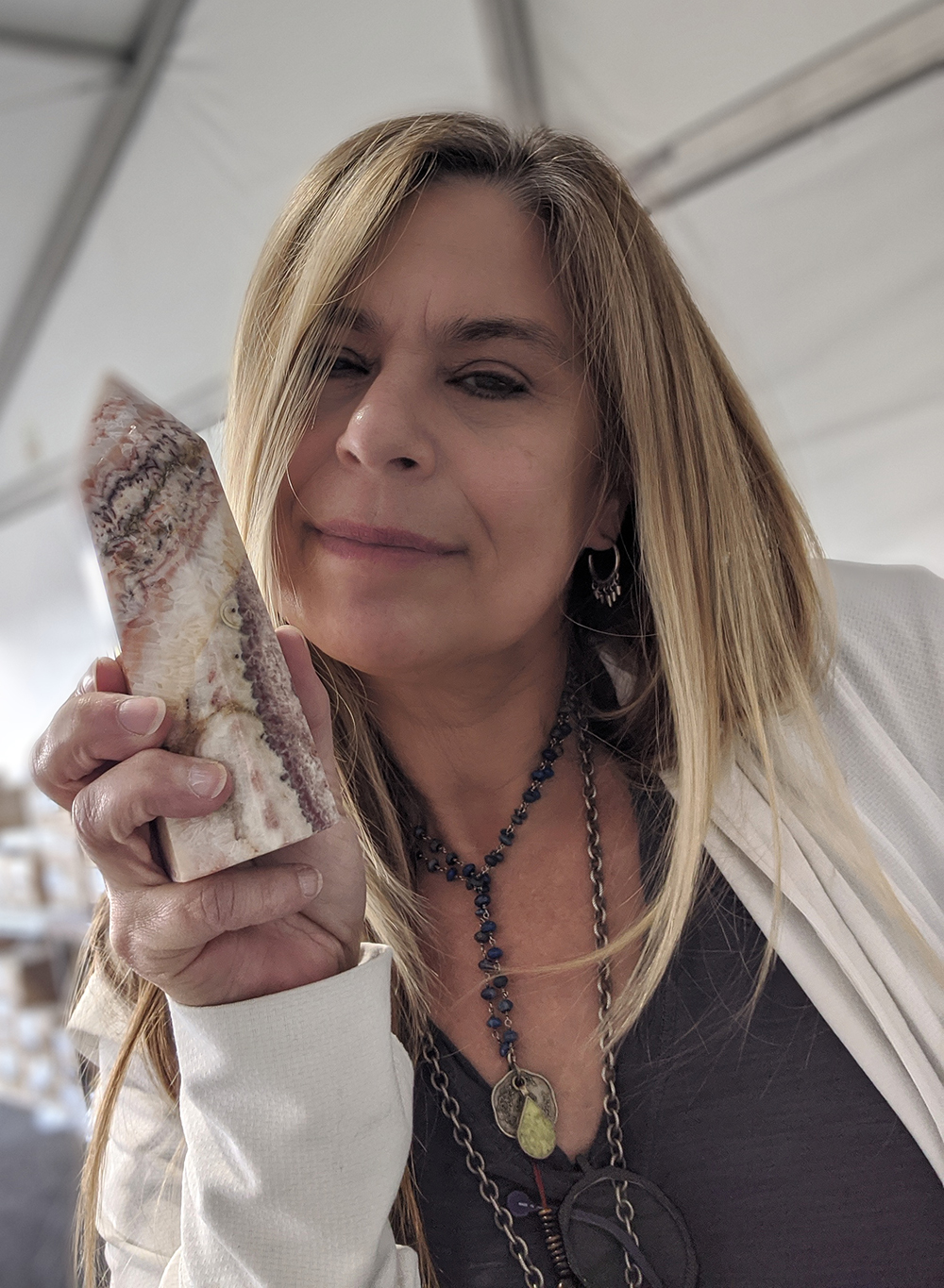 VIEW ANITA talk about DALI RAINBOW
various sized generator shapes
DALI RAINBOW JASPER BENEFITS:
absorbs emotional fatigue & stress
soothes anxious energy
helps you be secure and relaxed when making decisions
courage to speak
creativity
inspires love & personal freedom
protects from fears in the night
heart healing
balances all the chakras
Currently there are no reviews for this product. Share your opinion with others, be the first to write a review.