NEW! CHAROITE comes from Russia from the Chara River region. It's the only place in the world where it's found & it's very rare. In the past. Charoite was too expensive for me to carry in the Good Karma Shop, but I recently found a collection that is high-quality and more affordable. It is a stone for THIS AGE --what we are needing now on the planet.

Discovered in the 1940s, Charoite was unknown to the outside world until 1978. Its name is derived from the Chara (or Charo) River in eastern Siberia, Russia, the only site in the world where it is found. The word "Chary" in Russian means "magic" or "charms."
My favorite quality is that again this is a purple stone that activates the Crown and Third-Eye Chakras. Known as a powerful healing stone, it is thought to convert negative emotions into positive actions. When we feel overwhelmed by the hardships of the world, Charoite can remind us that we are more powerful than we believe and inspire us to act with kindness and compassion. This is a protective stone for healers and empaths.
It is a stone of reflection. It challenges us to learn from the past without judgment. Its strong humanitarian properties help us to keep a loving worldview close at heart and remember that our actions have a ripple effect.
Charoite is thought to help one tolerate high-frequency vibrations and prevent psychic fatigue. It assists the flow of energy through the body, removing blockages and preventing overstimulation. Charoite is also known for being powerfully grounding; Charoite helps us turn the ethereal realm into something we can grasp and utilize in this reality for practical, powerful change in our own lives and for the benefit of others. This is a stone of change and transformation on a high more meaningful level.

It is a stone of connection for those who work away from home. If you travel, bring a piece of Charoite with you for protection. Charoite connects with your spirit guides and other realms --a great piece for those on a higher plane of consciousness. Use Chariote during times of deep transition and it will protect and align you with your higher purpose. This is the dream stone. Having Chariote is like having a magical charm. It teaches us how to live in the here and now.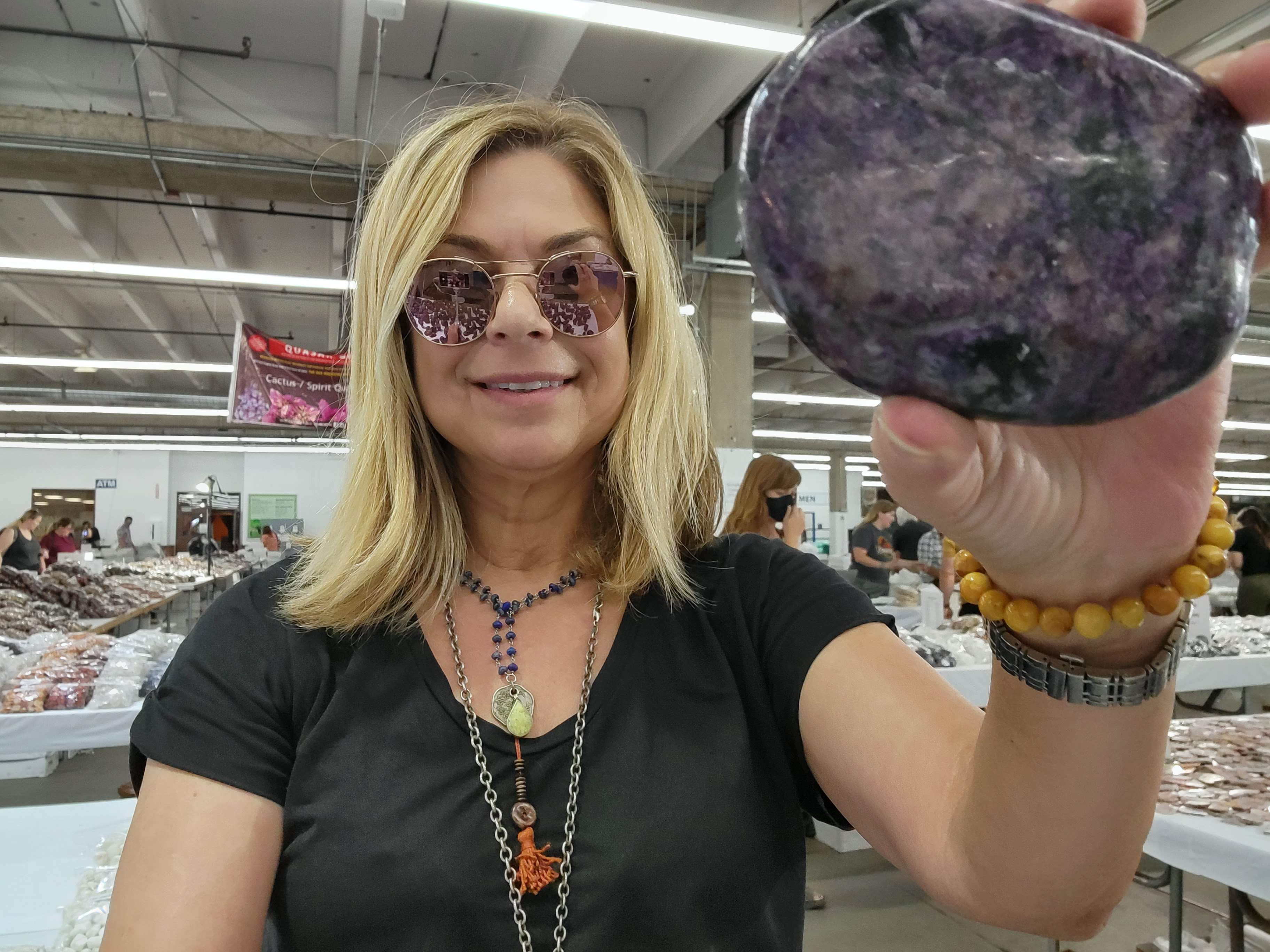 VIDEO of ANITA talking CHARIOTE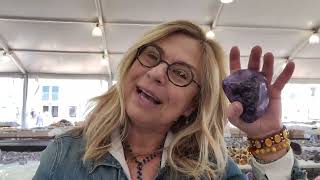 WATCH VIDEO ABOUT CHAROITE SHIPPING - TUCSON 2022

CHARIOTE BENEFITS:
Talisman of self-acceptance
Helps let go of what no longer serves you
Synthesizes the Heart Chakra with the Crown Chakra
Magical charm
Awakens keen observation
Protects travelers away from home
Helps release fear and anxiety
Teaches how to live in the here and now
Converts negative emotions into positive actions
Prevents physical fatigue
Stone of reflection
Grounding
Clears mind chatter or monkey brain
Currently there are no reviews for this product. Share your opinion with others, be the first to write a review.