TIBET FAIRY TEARS aka THOUSAND EYE JASPER are used for protection and grounding. It rejuvenates and strengthens. As a black and white stone, it is also used for balance – bringing relaxation, well-being, and serenity. What drew me to these pieces (which I had not seen before) was the beautiful gray and white patterns that do indeed appear to be eyes. There is a sense of contentment and nurturing in these spheres. Tibet Fairy Tears (cool name) bring conflicts to a gentle conclusion and during this stressful time of people being in constant combative mode --this stone brings a gentler vibration to solving problems. This is the stone that helps you decompress from stressful events.

*I did not buy enough at the show and they are almost all sold -- if this stone calls out to you pick it up.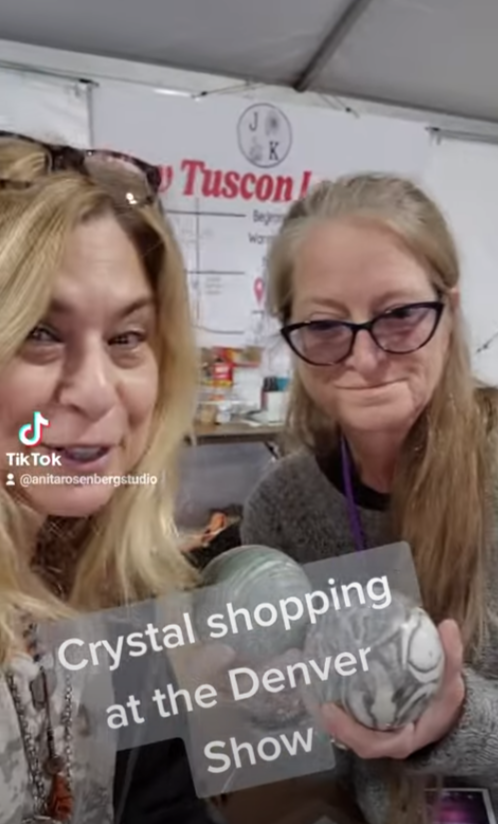 WATCH TIBET FAIRY TEARS VIDEO WITH ME & JUDI


TIBET FAIRY TEARS BENEFITS:
Strength & rejuvenation
Protection and grounding
Relaxation & well-being
Grounds you to the earth
Positive thinking
Contentment & nurturing
Beautiful decor pieces and entryway greeters
Currently there are no reviews for this product. Share your opinion with others, be the first to write a review.