WHAT DOES IT TAKE TO BE THE STAR OF YOUR LIFE?
PIONEERING FILM DIRECTOR ANITA ROSENBERG INVITES HER MOVIE INDUSTRY FRIENDS —writers, directors, producers, cinematographers, production designers, editors, and actors —the people who actually make the movies! —to explore what it takes to succeed in a famously challenging and competitive industry. These intimate conversations are loaded with gems of lessons learned, sage advice, and motivating inspiration.

The captivating cast of advisors includes movie star Virginia Madsen advocating a positive mindset; Hip-Hop pioneer Fab 5 Freddy revealing how great relationships can bring great fortune; and "Comic Book King" Michael Uslan confessing why content really is king (hint: acquiring Batman rights while in his twenties set up his entire career).


220-page paperback with 121 photographs from the author's personal archive. Published by Heliotrope Books, February 24, 2024. Pre-order information to come.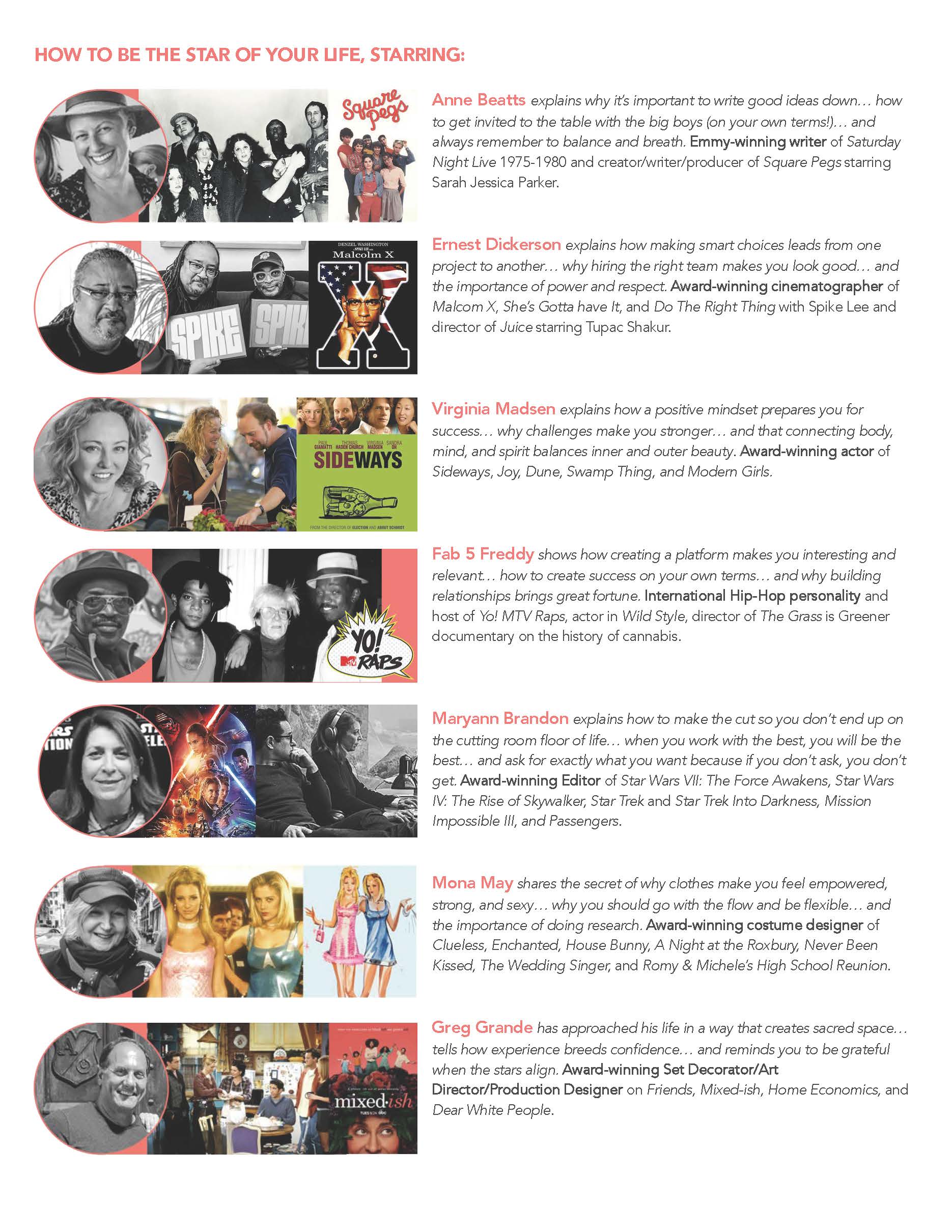 "Anita Rosenberg is a land mermaid with a siren song of a book that beckons you to love Hollywood as much as she does. Her warmth, playfulness, zest, and showbiz gleanings sparkle in every chapter."
— Moon Unit Zappa, songwriter and author of Earth to Moon: A Memoir
"How to Be the Star of Your Life gives you a front-row seat to the creative process from award-winners both in front of and behind the camera."
— Nick Cassavetes, actor/writer/director of The Notebook
"I invite readers on the journey of Anita Rosenberg's new book to learn about success, creativity, and what it takes to make your mark in the world from those I have worked with as well as those whose work I admire."
— Roger Corman, director/producer/actor of over 400 films
Currently there are no reviews for this product. Share your opinion with others, be the first to write a review.