FLUORITE is a popular crystal to start your crystal collection. It brings harmony and good health --absorbs harmful EMFs (Electro-Magnetic Frequencies) emanating from computers and electronics. Fluorite comes in deep purple hues mixed with green from China and is called Chinese Fluorite.

I like to work with slices on stands and generators with points sending out strong Fluorite energy. Placing Fluorite on your desk stabilizes emotions. Fluorite also helps with Indigo Children (those with special abilities and Down Syndrome.)

My favorite location for Fluorite is in the kitchen to promote family health and harmony.

These unique double-terminated wands in earth tones send the energy out as well as attract it in. Send these to the students in your life to place at their desks. Holding the wands grounds and stabilizes. They help you connect to spirit and can be used in healing sessions.

GOLDEN FLUORITE is rare. The color yellow attracts --unity and creativity. They help to stabilize group activities. Yellow tones are healing, and soothing, and stimulate the intellect. Golden Fluorite increases concentration, and self-confidence, and helps in decision-making.

NEW! RAW FLUORITE from the Mine Cave in Illinois. The mine has been closed for 20 years. This piece was mined 40 years ago. If you shine a black light --it glows. This is a very valuable specimen piece for those with high vibrational collections.

AFFIRMATION: "I am organized, clear, and focused. I am in harmony with my surroundings and my family."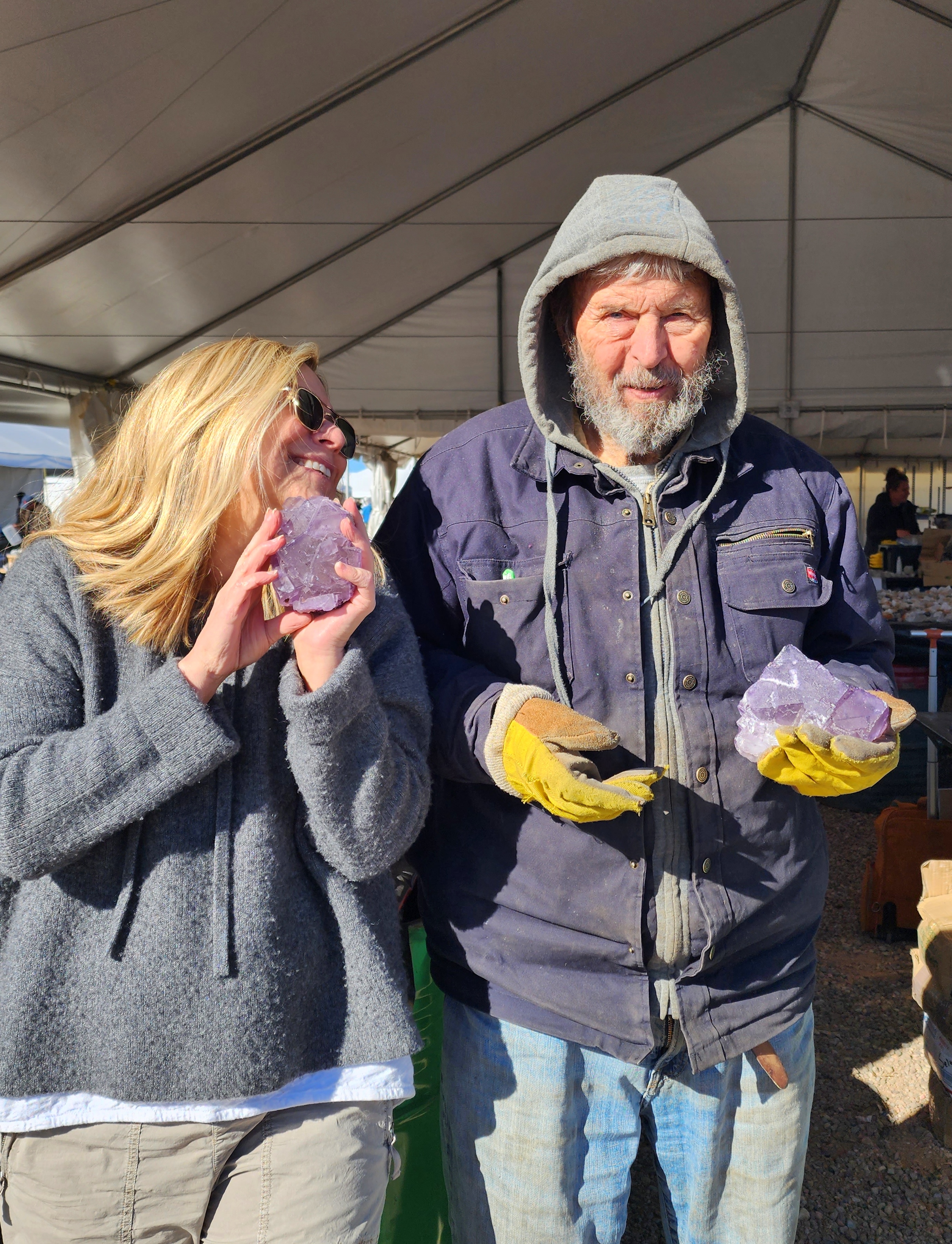 DON and his Mine Cave Fluorite
DON shines black light at Mine Cave Flourite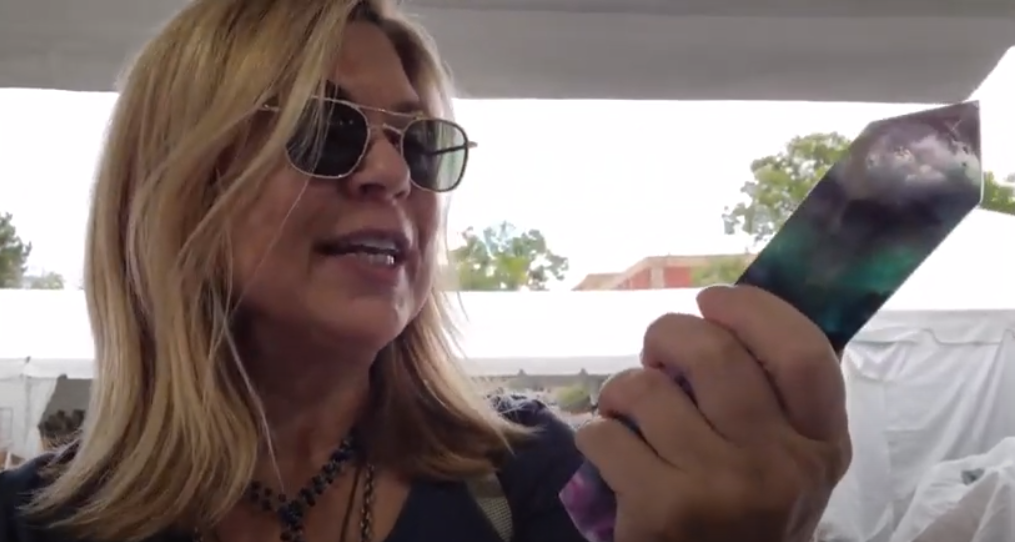 WATCH FLUORITE VIDEO - Denver Show 2021

Wands - 5" double-terminated
Yellow generators
Sheets
Desktop raw - NEW
Raw Cave cube piece - NEW
CHINESE FLUORITE BENEFITS:
clears EMFs
overcomes disorganization
helps clear depression
good for groups
protective
helps with organization
stabilizes mind & emotions
improves focus & concentration
encourages family time


*Place in a window with light shining through for an illuminating effect
Currently there are no reviews for this product. Share your opinion with others, be the first to write a review.