In the late 1970's and early 80's I attended NYU Graduate Film School on the lower east side of Manhattan. It was during those years my friend and collaborator Patti Astor introduced me to the graffiti, hip hop and rap scene that was just beginning to take shape in the city. Since my days at art school at the San Francisco Art Institute (1976-79) I always carried a camera. And it was during those days in NYC where I photographed the graffiti movement, which was actually my every day life. My boyfriend was graffiti legend Zephyr and it was through Zeph and Patti where I met and befriended art luminaries Keith Haring, Dondi White, Fab 5 Freddy, Kenny Scharf and Futura 2000. At that time we were just creative kids hanging out in the lower east side. They would go on to start an art revolution and climb to big fame and recognition.
"The NYC Graffiti scene merged into the art world in the
early 1980's creating an entire new generation of culture.
Anita's photographs capture this moment in time."
-Jeffrey Deitch, Director of MOCA
When MOCA director Jeffrey Deitch curated the historic "Art in the Streets" exhibition in Los Angeles, he asked me to create a book of my photos and stories for the gift shop as well as hang a few original photos in the Fun Gallery section curated by the Queen of the Downtown scene Patti Astor. THE TIPSTER CHRONICLES - TIPPING ON THE NYC GRAFFITI SCENE 1970-82 is my book from that famous time. If you are a collector of graffiti art or a fan of the early scene, this is a must-have for your collection. It is a small print edition, each one is signed and numbered. They will not be reprinted.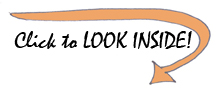 In the years since this book has come out my images have appeared in some of the most prestigious books on the subject:
Beyond The Streets
Art in the Streets by Rizzoli
Graffiti 365 by Abrahms
Small print, signed and numbered, 30 pages - 140 limited edition - collectible
SORRY - SOLD OUT!
Currently there are no reviews for this product. Share your opinion with others, be the first to write a review.