When it comes to
AMETHYST
--the deeper the purple the better. I've never seen so much deep purple high-quality Amethyst than recently at the gem shows. It's like it popped out of the ground just when we needed this energy the most.

I did a deep dive on Amethyst because this energy is needed on the planet right now. Amethyst absorbs negative energy --replacing it with positive. Activating the third-eye and crown chakras --this is an important time to look within to transform and enlighten. Use Amethyst for meditation. Display in your entryway as a powerful greeter. Also, a good crystal for a bedroom.

Amethyst inspires creativity. It helps you set realistic goals.

On a healing level --Amethyst helps ease headaches and insomnia. It balances emotions --relieving stress and strain. They possess high vibrational energy that brings peace and serenity.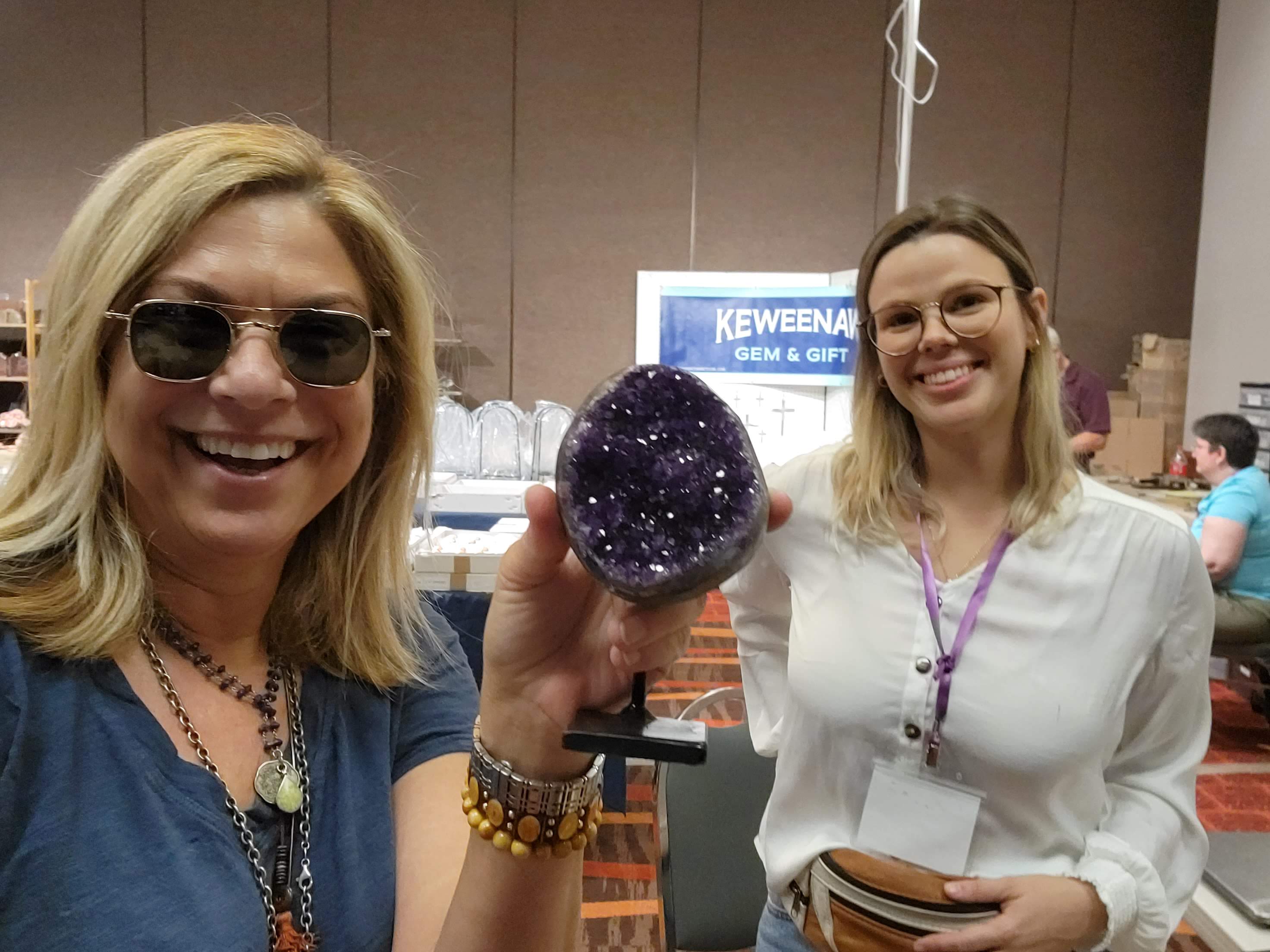 Anita talks with Maria Sol about Amethyst in 2021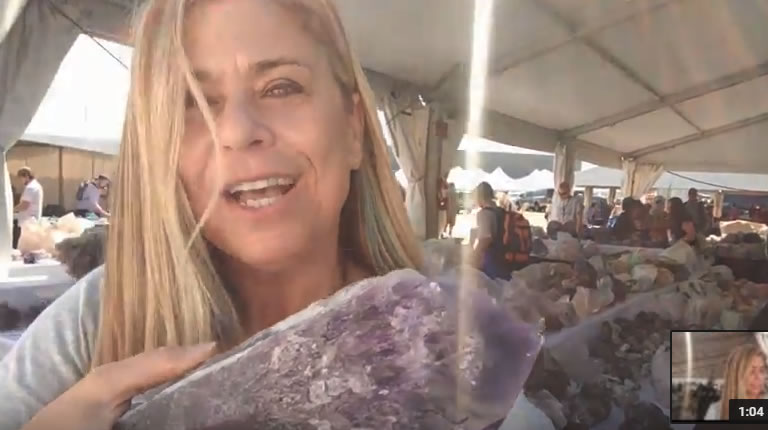 click image to view video from Denver Gem Show
WATCH VIDEO OF ANITA AT TUSCON GEM SHOW 2022

SHAPES:
Cathedral wands
Polished wand
Generator
NEW! Palm stones

AMETHYST BENEFITS:
attracts business prosperity
stone of meditation
helps you set realistic goals
calming, soothing & tranquil
inspires creativity
energizes Qi
absorbs negativity while sending out positivity
activates the Crown and Third-Eye Chakras
stone for NOW and needed on the planet to raise the vibration

*Amethyst is one of the top three crystals you must have in your collection.
Currently there are no reviews for this product. Share your opinion with others, be the first to write a review.