SODALITE is the best crystal for students --studies and exams. It helps memory and sharpens the intellect. Sodalite is also a great crystal to enhance communication. It helps you think clearly and eliminate mental confusion. With Sodalite on your desk, you tend to speak your truth.

As well as this being a great stone for students, I like Sodalite in the workplace. When you have various groups with different opinions, it helps to make sure you are getting your point across. It is the stone that stimulates trust.

The blue color vibrates with the throat chakra. When you hold sodalite it helps you speak with passion on any topic.

Affirmation: I speak my truth with honest integrity.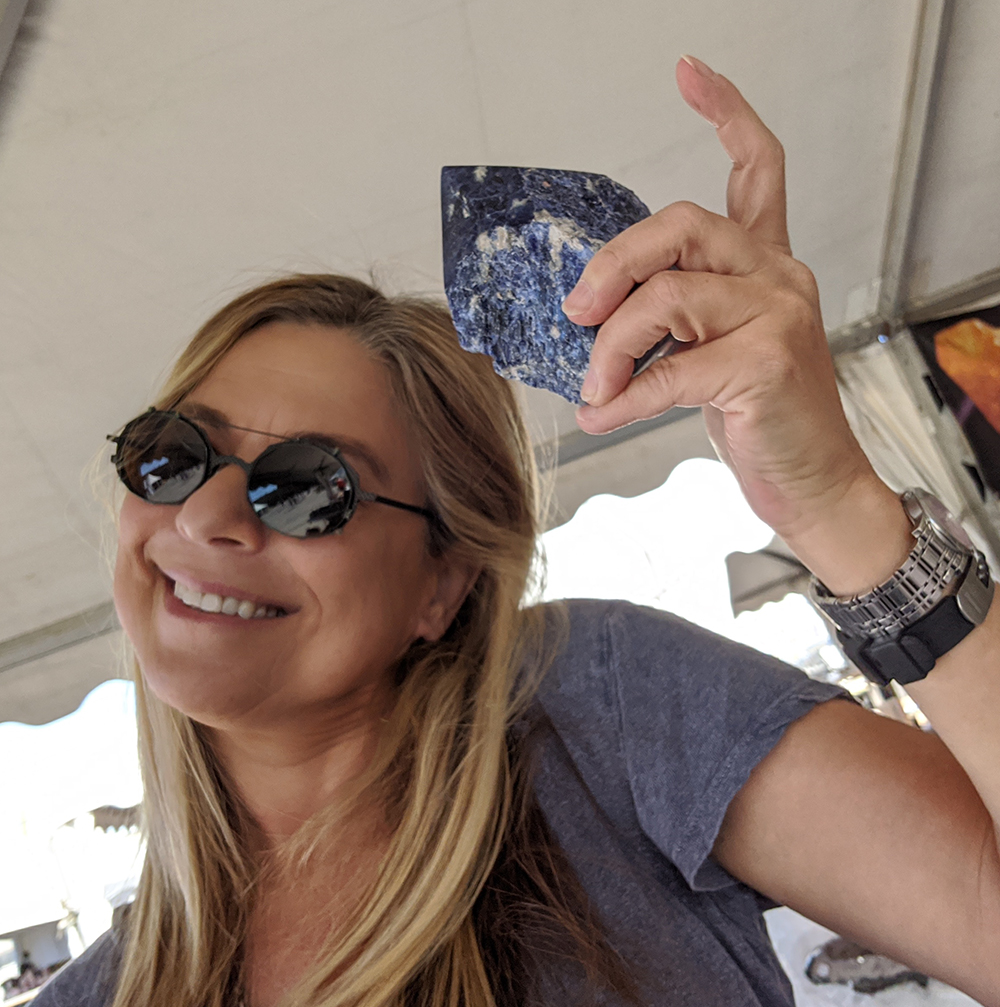 VIDEO of ANITA with SODALITE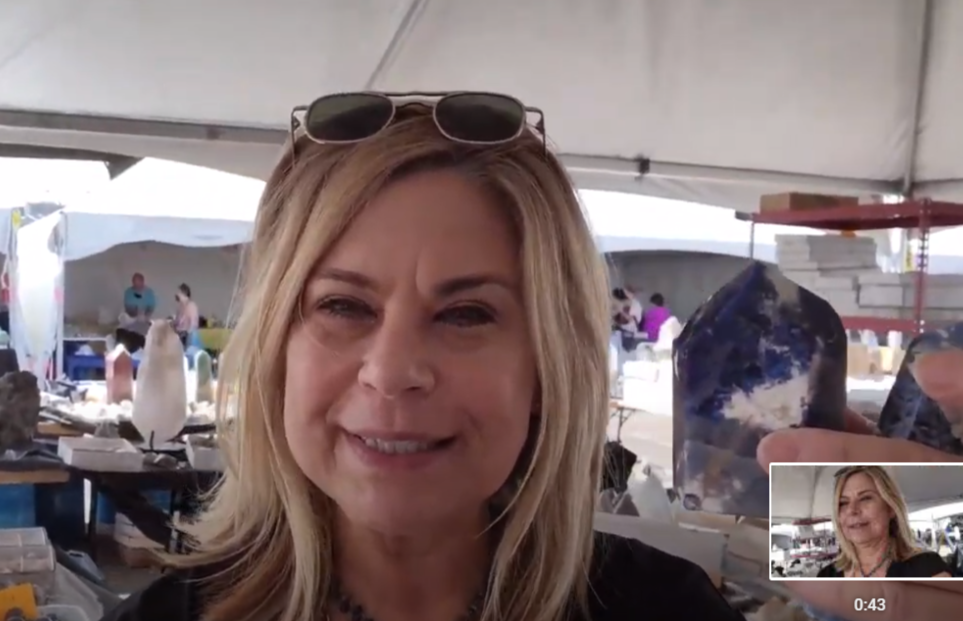 WATCH SODALITE VIDEO from Denver 2021
SODALITE BENEFITS:
excellent for groups
improves studies & concentration
encourages self-esteem
calms panic attacks
helps you stand up for your beliefs
gain clarity
on your desk & during exams