MALACHITE is the stone of empowerment. They come from the Congo in rich hues of green and beautiful patterns. Not only are they super powerful, but they are also prized in the design world. What I like most about Malachite is that it brings things up and sends them out releasing emotional blocks. They hold ancient wisdom and are powerful healing crystals.

Not for everyone, only those open to a higher vibration in their home or office can handle their strong energy. My client, the beautiful International Supermodel, and entrepreneur Miranda Kerr picked out a few for her home --for her son's room. We love them for children because they absorb harmful EMFs from computers and TV sets.

Because I am super picky about where I get my Malachite, I only work with one vendor at the Gem and Mineral Shows. His pieces are of the highest quality because this energy needs to get to the core of any problem and enhance intuition.


AFFIRMATION: "I attract abundance through my life's purpose."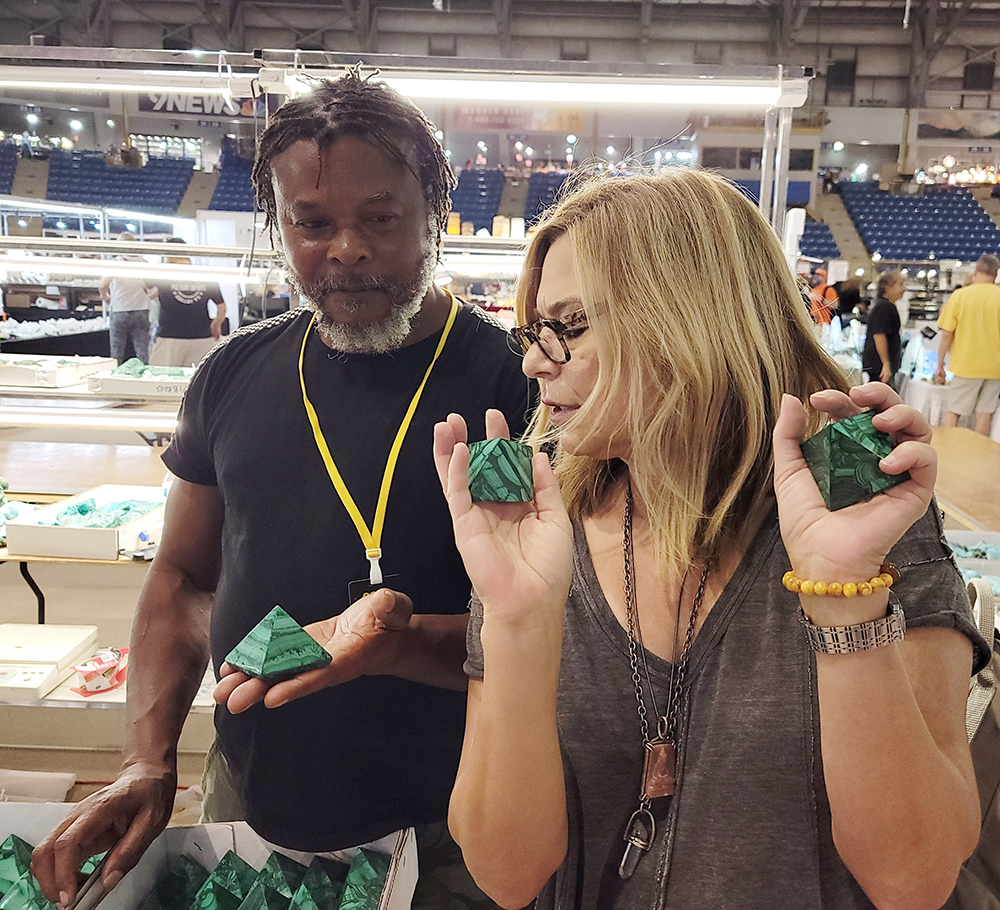 WATCH VIDEO - Denver Show 2021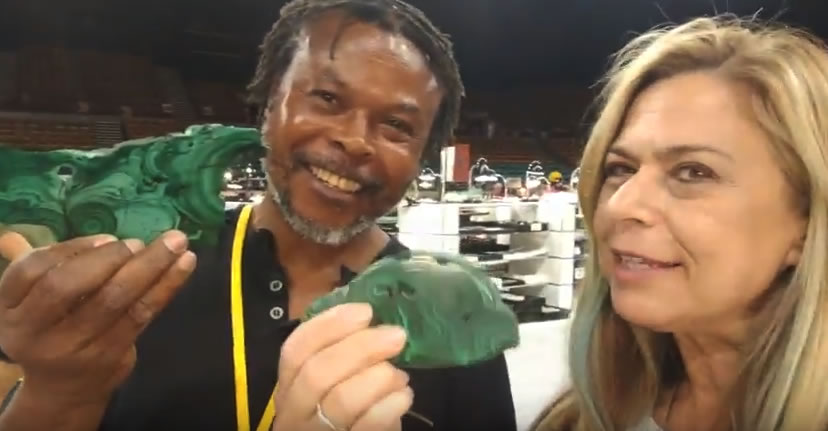 MALACHITE BENEFITS:
absorbs negative energy
guards against radiation
amplifies positive & negative energies
one of the most healing stones
important protection stone
attunes to spiritual guidance
opens the heart to unconditional love
encourages risk-taking & change
combats dyslexia
helps cramps & childbirth
alleviates shyness and supports friendships
attracts abundance through your life's purpose
Currently there are no reviews for this product. Share your opinion with others, be the first to write a review.